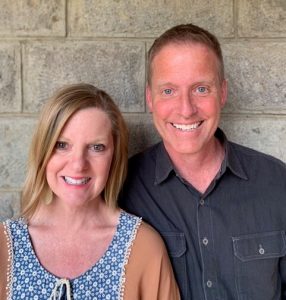 OUR FOUNDERS
In 2003, Bob and Julie Mendonsa started taking yearly trips of one to two months to Kijabe, Kenya, for Bob to work as a volunteer orthopedic surgeon in a mission hospital. During that time they developed a vision and plan to move to Kenya and build a children's home.
The Mendonsas moved to Kenya in 2008 and broke ground on Naomi's Village Children's Home in 2009. Bob and Julie both retired from their full-time jobs as surgeon and teacher, respectively, in July 2010. They now work full-time at Naomi's Village in daily administration, intake of children, employee training, and continued fundraising. They plan to live in Kenya indefinitely to help raise Naomi's Village's children as future leaders of their nation.
CORNERSTONE PREPARATORY ACADEMY
Cornerstone Preparatory Academy began in 2013 with an intentional focus to help end this crisis, beginning with a research-based, innovative school strategically located in Kenya's Great Rift Valley. Beautifully surrounded by mountains and well-resourced, our flagship campus sits between two truck stop towns on the Trans-African highway, in an area plagued by generational poverty. Local kids in our school zone suffer numerous challenges, such as fatherlessness, parental substance abuse, high crime rates, sexual and physical abuse, abandonment, and lack of prior schooling. Malnutrition, untreated illnesses, and high HIV rates also hinder the progress of children who might otherwise succeed.
We value helping children to find their great worth and unique gifts.  At Cornerstone, we believe each child should have provisions to develop his or her potential.  Students should then emerge hopeful, confident, and equipped to impact their community for good.
BASICS
Our water comes from two sources: a 7.5 mile-long spring-fed line from two separate intakes in the mountains (40,000 L/day) and a rainwater catchment system. Drinking water at Naomi's Village is triple filtered to make it safe for consumption. Hot showers and flush toilets maintain proper hygiene and sanitation. 3-phase electricity and a backup generator provide power consistently. The facility is protected by an electric fence, security alarms, night watchmen, dogs, and CCTV cameras. Satellite TV and internet on site help give the children a broader view of the world.
FOOD
Fruits and vegetables are grown on site for consumption by the children. A drip irrigation greenhouse added in 2013 currently grows tomatoes for use at Naomi's Village and to sell to the community as an economic sustainability measure for the home. An aerobic septic system produces treated water from the facility, which is used to irrigate the fields and fruit trees via underground pipes.
OTHER FACILITIES
We added a guesthouse with 29-person capacity in 2013. 
Click for more information.
Our 3-year-old LEAP Preschool building shares a roof with a game room for older children at Naomi's Village.  In 2019, we built a 4-year-old LEAP classroom building with bathrooms, plus a large playground nearby.
In 2012, we bought a 1/3- acre parcel of land adjoining the main home plot.  Twin 4300 sq. ft. teen houses were constructed in 2017-18, each able to hold 20 teens and 2 caregivers.