Kenya
Don Sabwa
Director of Operations
Don Sabwa
Director of Operations
Don joined Naomi's Village as Director of Operations in 2018. Before that he gained 22 years of experience working with various organizations in the private, international, NGO, educational, health, and social services sectors. He holds an M.B.A. in Finance/Investment from Kenya Methodist University and Bachelor degrees in mathematics and economics from the University of Nairobi. Don also has a postgraduate diploma in health care management, is an accountant, and is proficient in IT equipment and computer software. He is currently working on a Masters of Science in Human Resource Management and is a PhD student at the University of Nairobi.
Don is married to Violet and has 3 kids – Sandra, Carl, and Ble.
Veronicah Kageche
Director of Human Resources and Caregiving
Veronicah Kageche
Director of Human Resources and Caregiving
Veronicah Kageche earned a Bachelor of Arts in Business Administration - Human Resources. Veronicah serves as Naomi's Village Deputy Director of Administration and has a wealth of experience in human resources and program management. Her passion for the smooth execution of Naomi's Village administrative tasks and staff welfare is evident in her day to day interactions with the staff and people of the village. Veronicah is married and blessed with three children and enjoys spending her free time with her family.
Anthony Kuria
Director of Facilities and Logistics
Anthony Kuria
Director of Facilities and Logistics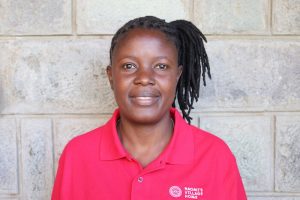 Flo Ouko
Director of Social Work
Flo Ouko
Director of Social Work
Flo has been at Naomi's Village since January 2011. She started as a house mom, then became a house mom supervisor, and eventually the Director of Social Work for Naomi's Village. She says for such a time as this, God has called her to be among the many destined helpers of our loving, adorable children.
Zakayo Oyula
Catering Supervisor
Zakayo Oyula
Catering Supervisor
Zakayo is a qualified chef who serves as the supervisor of the catering department at Naomi's Village. He takes special care to ensure that the children and staff of Naomi's Village receive a balanced diet. Zakayo also prepares all meals for visitors to the NV Guesthouse, and sees to it that guests have a safe and comfortable stay there. He is a father to one girl, J'Lean. In his spare time, he enjoys reading the Word of God.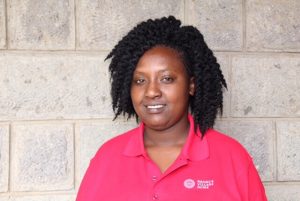 Peris Wambui Machaga
Social Worker
Peris Wambui Machaga
Social Worker
Cornerstone Preparatory Academy
Kenya
Geoffrey Odongo
Director of Operations
Geoffrey Odongo
Director of Operations
Geoffrey is a trained teacher and an administrative professional who started his career in 2008 in the Ministry of State for Defense, Kenya. He has great knowledge and more than 8 years of experience in Kenyan Labor Laws and general operations including project coordination, execution and implementation, and HR issues. Geoffrey worked as a math and economics teacher; was employed at Jamii Bora Bank Ltd, Kenya as Human Capital and Operations Officer; and worked at G-Telecoms, a Zimbabwean-based company as the Head of Operations as well as HR & Admin Manager. He is well versed in processes, structures and systems, and is driven towards attaining performance and results. Geoffrey possesses a B.Ed. (mathematics & economics), M.A. in project planning & mgt. (University of Nairobi, 2014) and is currently pursuing a M.A. in economics. Geoffrey has extensive training in tax administration, occupational safety & health, staff performance appraisal, ISO documentation, leadership, IT and pension fund management. He is married to Moureen and blessed with two kids (Jolly & Juan). He spends his free time writing gospel music, singing and watching soccer.
Esther Ogema
Human Resource Manager/ Admin Assistant
Esther Ogema
Human Resource Manager/ Admin Assistant
Esther holds a Masters degree in community development, a Bachelor of Arts degree in development communication and a Diploma in management. She is currently working on a Masters in Human Resource Management. Esther has a wealth of experience in human resource management, project management, and community development. Esther successfully managed the following projects as a human resource manager and program manager: 1) APHIA II Rift Valley informal workplace prevention program 2) ADRA Abstinence and Behavior change for Youth (ABY) 3) MTV Staying Alive Foundation's Magnet Theatre Outreaches 4) Mobile VCT for prisons and community projects, 5) National Aids Control Council's Total War on AIDS (TOWA) projects at the District Technical Committee (DTC) and Constituency AIDS Control Committee (CACC) levels and 6) the Civic and Voter education on the constitution project under UNDP's Amkeni Wakenya. She has also worked as a research assistant with Princeton, Emory, and St Paul's Universities. She has written several papers that were presented at various conferences. Esther was a youth representative at the Constituency Aids Control Committee (CACC). Esther was acknowledged for being the best peer educator in support and commitment by Family Health Options Kenya and also awarded by the MTV Staying Alive Foundation for extraordinary efforts in HIV Prevention. Esther is married, has 2 kids and enjoys being a Sunday school teacher.
Oscar Ogwang
Director of Ministry Development
Oscar Ogwang
Director of Ministry Development
Oscar has a passion for pioneering and helping to develop social impact ventures. He joined Naomi's Village in January 2014 as the Director of Administration. He currently serves as Director of Ministry Development at Cornerstone Preparatory Academy. From 2004 - 2012, Oscar was the Director of Administration at Bethany Kids, a medical ministry specializing in paediatric rehabilitative and corrective surgery, based in Kijabe Hospital. Convinced of the potential and of the need to develop a local resource mobilization component for this ministry, Oscar served as Bethany Kids Kenya's Director of Resource Mobilization in 2012- 2013. While at Bethany Kids, he was also instrumental in the growth and development of the Spina Bifida and Hydrocephalus Association of Kenya (SHAK), a nationwide support group network for parents of children with spina bifida and hydrocephalus and their kids, for which he still serves as an advisory board member. He was also a co-founder and director of the Philemon Trust Prison Ministry from 2002 - 2004; an intern in the Worship and Missions Department at the Nairobi Chapel in 2001; a marketing research assistant for East Africa Industries (now Unilever Kenya); and an assistant quantity surveyor for Costek Quantity Surveyors. Oscar is a qualified building economist (quantity surveyor). He received his Bachelor's Degree in building economics and management from the University of Nairobi and is finalizing his Master of Business Administration in strategic planning from Kenya Methodist University (KEMU). His skills and training as a building economist have proved very useful in several major construction projects undertaken both by Bethany Kids and Naomi's Village.
Oscar spends his spare time on various worship projects as a singer and guitarist. He also loves reading books and writing songs and poetry.
Oscar's wife, Josephine, works for a disability rights organization based in Nairobi.
James Ongwae
Administrative Principal
James Ongwae
Administrative Principal
Mr. Ongwae is the Administrative Principal at Cornerstone Preparatory Academy. He is the chairman and founder of St. Stephen Catholic School in Mathare North, Nairobi since 2018. He has been Executive Director of Alliance Hills Academy in Nairobi for two years. He also founded and grew to full length The Jabeli Education Centre and Adult School. He co-founded and grew Jimtra Tours and Safaris before selling the company. Mr. Ongwae is a former teacher of Kiswahili & CRE at Starehe Boys Centre and School where he also served in different capacities as class teacher, head of outdoor activities, clubs coordinator and executive assistant at the projects office. He has experience in teaching at several schools, including: Starehe Boys Centre and School – Nairobi, Mutunguru Secondary School - Muranga, Raila Education Centre - Kibra, Nairobi, Obanga Primary and Secondary Schools - Suba South, Nyagwethe Secondary School - Suba South. He also worked at the maintenance department at Catholic University of East Africa (CUEA) and has been a supervisor for Kenya Statistics Bureau conducting census in 2009. He has a Bachelor's degree in education arts from Catholic University of Eastern Africa and Masters of Art in project planning and management from the University of Nairobi. He is currently pursuing Post Graduate diploma in monitoring and evaluation (Univ. of Nairobi)
He is a certified member of The Kenya Association of Project Managers (KAPM), a trained peer trainer with I Choose Life Africa (ICL), and is trained and experienced in leadership.
Mr. Ongwae's hobbies are reading, swimming, travelling, constructive discussion, football, karate, singing, and listening to music. He is married to Mrs. Davine Moraa Ongwae and they have two sons, Jimson Ongwae, Jr. and Jeyden Graham Ongwae.
Anthony Kariuki
Chaplain
Anthony Kariuki
Chaplain
Pastor Tony, as he is commonly known, is a highly dedicated young pastor with the call to lead our students to participate fully in the word of God. He joined our ministry in 2017. He began his calling as a youth pastor and chaplain at KAG Church upon graduation from Gospel Garden Bible College. In the Children's Ministry there, he taught both small children and teens about the word of God. He is a counselor for young kids and youth in the community, and actively participates in organizing Vocational Bible Study (VBS) and motivational talks. He helps lead interdenominational camps, and conducts outreach programs for secondary schools into the surrounding communities. Tony is married with one child. His main hobbies are sharing the word of God to young people and playing soccer.
Teresa Bwire
Social Worker
Teresa Bwire
Social Worker
Teresa holds a Diploma in community development and she is currently pursuing a Degree in gender and development studies. She has over 5 years experience in social work and community development. Teresa is a dedicated social worker who strives to provide solutions to emerging problems with families and children. She is single and loves doing charity work and spending time with little kids.
James Ndenga
Catering Supervisor
James Ndenga
Catering Supervisor
James is a qualified chef and he makes sure that all students, staff and visitors at CPA get a balanced diet. His passion about his work is evident daily as he serves our ministry. James holds a higher diploma in hotel and restaurant management and is currently studying for a B.A. in business administration (human resources) at Kenya Methodist University. James has vast experience in the food industry and has worked with some leading fast food establishments and other restaurants in Kenya over the last 5 years. He started as a chef and was later promoted to the position of branch manager, which entails supervision of over 100 staff per branch. James is married to Leah and they have a son, Ethan. During his free time, he loves playing volleyball, swimming and reading the word of God.
Administration
Bill McMillan
Executive Director
Bill McMillan
Executive Director
Bill served in local church ministry for over 20 years as a teaching pastor and director of counseling ministries. For the past 18 years, he has worked with the local church in the areas of stewardship and generosity development. Bill has a passion to help resource the local church through effective stewardship programs that enable the church to reach more people with the message of Christ. His strong desire to see individual Christ followers grow in the grace of giving has helped him serve churches in stewardship journeys and see many lives transformed through this process. A gifted leader, strategist and inspiring communicator, Bill is able to connect with church leaders and staff to create a stewardship process that fits their culture, leads to growth in ministry, and strengthens their spirit of generosity. Bill has also worked with other faith-based nonprofits in the area of donor development, staff alignment, and communication strategies. Bill co-authored the book The Ministry of Giving with Joel Mikell and Kimberly Stewart. The Ministry of Giving has helped many churches effectively disciple their financial leaders outside of a campaign process. A resident of McKinney, Texas, Bill is the husband of Denise and the father of Erin, Kari, Chase, and Blair. Bill and Denise also have six incredible grandchildren. He is an active member and volunteer at The Parks Church in McKinney.
Contact: Bill@naomisvillage.org or 214-763-8311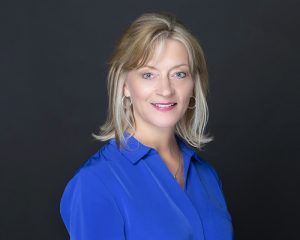 Kim Ramsey
US Operations Manager
Kim Ramsey
US Operations Manager
Kim has known Bob and Julie Mendonsa since 1997. She helped Bob start his new orthopedic surgery practice in Lewisville, TX that year, and continued to work side by side with him as his Orthopedic PA for the next 10 years. She went on to serve as the Clinical Supervisor for a large ob/gyn practice in Denton for 6 years, before being hired as a private software consultant in 2014. She accepted a position with Naomi's Village as its US Operations Manager in 2016, feeling that God had called her to do so. Kim has 2 grown boys, 4 grandchildren and a German Shepherd. She loves to spend time cooking, being with family and friends, and serving at her church.
Contact: Kim@naomisvillage.org or 972-979-4836
Sarah Bramlett
Volunteer Coordinator
Sarah Bramlett
Volunteer Coordinator
Sarah Bramlett grew up on the West Coast before moving to Arizona to pursue her bachelor's degree in English from Arizona State University. She spent nine years working in higher education, which led her to move to Texas in 2013. In 2015 Sarah went on her first mission trip to Kenya, where she fell in love with the people and the culture. She first heard of Naomi's Village through a close friend and immediately knew she wanted to get more involved. Sarah loves Jesus and believes in the importance of pouring into the next generation. She has spent the last four years volunteering with the youth at her church and leading a small group of junior high girls. In her spare time, Sarah loves to read, write and spend time with her sweet Rottie-Lab, The Colonel.
Contact: Sarah@naomisvillage.org or 909-952-1800