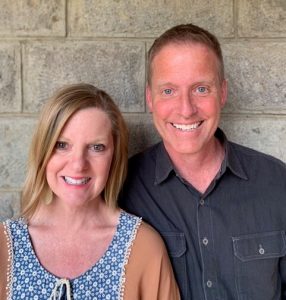 Bob and Julie Mendonsa
Bob and Julie Mendonsa
The Founders and Executive Directors
Bob and Julie Mendonsa met in 1987 while attending Baylor University in Waco, TX. They graduated the next year, Bob with a B.S. in biology and Julie with a B.S. in secondary education. Bob was accepted to medical school at UT Medical Branch in Galveston, TX, and Julie took a job teaching middle school math in Garland, TX. They married in 1991 and Bob went on to complete a 5-year orthopedic surgery residency at UT Medical Branch in 1997. During Bob's training in Galveston, Julie become the chairperson of the math department at La Marque High School.
After residency, Bob joined Orthopedic Associates of Flower Mound and Lewisville, where he served in private practice for 11 years. Bob's practice focused on arthroscopy and sports medicine.
Bob and Julie had two children, Emily and Will, and bought a home in Flower Mound. Emily and Will attended Coram Deo Academy in Flower Mound.
In 2003, the Mendonsa family started taking yearly trips of one to two months to Kijabe, Kenya, for Bob to work as a volunteer orthopedic surgeon in a mission hospital. During that time they developed a vision and plan to move to Kenya and build a children's home.
The Mendonsas moved to Kenya in 2008 and broke ground on Naomi's Village Children's Home in 2009. Bob and Julie both retired from their full-time jobs as surgeon and teacher, respectively, in July 2010. They now work full-time at Naomi's Village in daily administration, intake of children, employee training, and continued fundraising. They plan to live in Kenya indefinitely to help raise Naomi's Village's children as future leaders of their nation.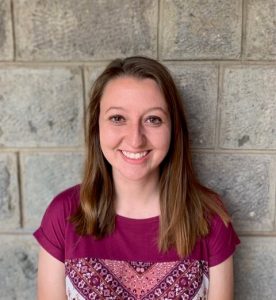 Allison Fassinger
Allison Fassinger
Missionary
Allison is following her passion to work alongside the nurses and social workers at Naomi's Village to develop the MTOTO program. She has served with Naomi's Village three times as an intern over the last two years and loves spending time with the amazing kids and staff! Allison graduated from Grand Canyon University in 2015 with a Bachelor of Science in Nursing and has earned her Registered Nurse license. She loves working with children and is looking forward to all that God has in store for her in Kenya!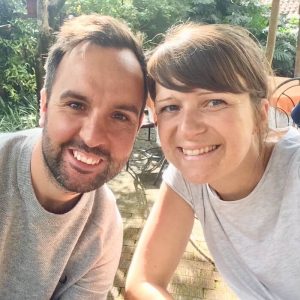 Sean and Rachel Macnamara
Sean and Rachel Macnamara
Missionary
Sean and Rachel met and married during their time at University in Sheffield, UK. They are joining Naomi's Village in 2020 with their two sons, Jonah and Caleb. They have both taught and led in various areas of school life in London over the last decade and as educators they are well aware of the difference education can make in creating pathways out of poverty. They long to see children educated, equipped and empowered to change their communities.

Having been a Deputy Headteacher in London and with a Masters degree in Effective Teaching and Learning, Sean will spend most of his time leading on professional development at Cornerstone Academy; coaching, training and developing staff. Rachel has worked in several schools in London and more recently has looked after children in their home as a child minder. She will help to facilitate the early childhood development programs.