Bill McMillan
Executive Director
Bill McMillan
Executive Director
Bill served in local church ministry for over 20 years as a teaching pastor and director of counseling ministries. For the past 18 years, he has worked with the local church in the areas of stewardship and generosity development. Bill has a passion to help resource the local church through effective stewardship programs that enable the church to reach more people with the message of Christ. His strong desire to see individual Christ followers grow in the grace of giving has helped him serve churches in stewardship journeys and see many lives transformed through this process. A gifted leader, strategist and inspiring communicator, Bill is able to connect with church leaders and staff to create a stewardship process that fits their culture, leads to growth in ministry, and strengthens their spirit of generosity. Bill has also worked with other faith-based nonprofits in the area of donor development, staff alignment, and communication strategies. Bill co-authored the book The Ministry of Giving with Joel Mikell and Kimberly Stewart. The Ministry of Giving has helped many churches effectively disciple their financial leaders outside of a campaign process. A resident of McKinney, Texas, Bill is the husband of Denise and the father of Erin, Kari, Chase, and Blair. Bill and Denise also have six incredible grandchildren. He is an active member and volunteer at The Parks Church in McKinney.
Contact: Bill@naomisvillage.org or 214-763-8311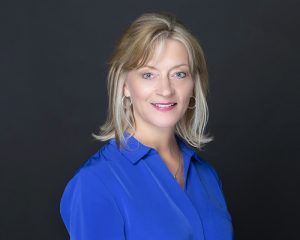 Kim Ramsey
US Operations Manager
Kim Ramsey
US Operations Manager
Kim has known Bob and Julie Mendonsa since 1997. She helped Bob start his new orthopedic surgery practice in Lewisville, TX that year, and continued to work side by side with him as his Orthopedic PA for the next 10 years. She went on to serve as the Clinical Supervisor for a large ob/gyn practice in Denton for 6 years, before being hired as a private software consultant in 2014. She accepted a position with Naomi's Village as its US Operations Manager in 2016, feeling that God had called her to do so. Kim has 2 grown boys, 5 grandchildren and a German Shepherd. She loves to spend time cooking, being with family and friends, and serving at her church.
Contact: Kim@naomisvillage.org or 972-979-4836
Sarah Bramlett
Volunteer Coordinator
Sarah Bramlett
Volunteer Coordinator
Sarah Bramlett grew up on the West Coast before moving to Arizona to pursue her bachelor's degree in English from Arizona State University. She spent nine years working in higher education, which led her to move to Texas in 2013. In 2015 Sarah went on her first mission trip to Kenya, where she fell in love with the people and the culture. She first heard of Naomi's Village through a close friend and immediately knew she wanted to get more involved. Sarah loves Jesus and believes in the importance of pouring into the next generation. She has spent the last four years volunteering with the youth at her church and leading a small group of junior high girls. In her spare time, Sarah loves to read, write and spend time with her sweet Rottie-Lab, The Colonel.
Contact: Sarah@naomisvillage.org or 682-521-0213
Stacey King
Sponsor Relations
Stacey King
Sponsor Relations
Stacey has been a facilitator extraordinaire for most of her life. She loves anticipating what is needed and making sure it is in place. Stacey served as an administrative assistant in churches for 20 years. She has experience with teens, college age, recreation ministry, worship ministry, and senior adult ministry. Other jobs titles she has held include paralegal, preschool music teacher, preschool classroom teacher, dental chairside assistant, and US representative for an Argentina outfitter. Stacey is a God-follower, lead worshiper, and true helper at heart. She is married to Kevin, and they have two adult children, Amber and James. Stacey's favorite role is as Bibi (Swahili for Grandmother) to her grandchildren. Downtime activities include reading, working outside, and taking the road less traveled with her husband.
Jenny LoBello
Communications Coordinator
Jenny LoBello
Communications Coordinator
Jenny has always had a passion for reaching the next generation. After receiving her education degree, she worked as a teacher, as a child advocate and most recently serving as communication director at her church for 8 years. Jenny lives in the Dallas area with her police officer husband and two daughters. She loves to spend time with her friends from church and planning events to help reach those in the community. During her down time, you can find Jenny enjoying family time or reading a book!
Contact: Hope@naomisvillage.org