He was found on the downside of autumn one dark morning in a dump near Naivasha. Placenta still attached, wearing not a stitch, his screams alerted a passing stranger. We started loving him as our own after he settled into a crib at Naomi's Village in 2013. My God, how Moses has lived up to his name ever since.
On Sunday morning we always meet, 90 children and 2 dozen staff, a few Americans in the mix. Our dining hall springs to life with the worship of a family that uniquely understands redemption and loves to thank God for it. Words cannot adequately express these experiences. The cypress ceiling boards have absorbed the most sacred sounds over the past 11 years.
After groups of children performed on a recent morning, the room fell quiet and 8-year-old Moses stood up alone.
With no introduction and without a single prior lesson, he sang a capella…
Naomba Baba, mi naomba, mikono nimeinua (I pray Father, with my hands lifted)
Nishike Baba, unifiche mikononi mwako (Hold me Father, hide me in your arms)
Nionyeshe Baba wema wako, unifanye chombo chako (Show me your goodness, make me your vessel)
Ninaomba, naomba, baba mi naomba (Father, I pray)
Unizibie ufa, nisijenge ukuta, Bwana umetukua (Heal me, my brokenness, be praised)
Naomba unipe raha msamaha, uwashe taa (I pray for joy, forgiveness, and renewal)
Popote niendapo chochote nifanyacho, nifungue macho (Open my eyes to my actions)
Nipate kuona, na kuhisi, nipate upako wako (That I may receive your anointing)
Belting out every lyric beautifully, his gaze remained fixed on a cross high on the wall. Tears began to trickle down his face without his expression changing.  Moses' voice never cracked until the last note was done. Then returning to himself, he ran to his Naomi's Village mom and collapsed into her arms. We too were overcome.
Why does God allow all this harm that He could prevent, and why doesn't He render good in its place instead? The answer is a long and beautiful one, beginning in Genesis and ending in Revelation. But perhaps St. Augustine of Hippo, the 4th century church leader said it most succinctly, "God judged it better to bring good out of evil than to suffer no evil to exist."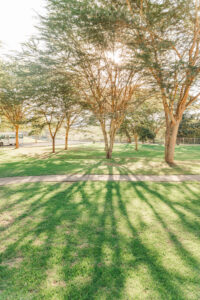 Moses told me recently with resolute confidence, "I want to be a worship leader when I grow up." Having heard him sing at eight, I can attest that he has already accomplished that. And in the process, he has reminded me that the purest worship often springs forth from the dawn of the darkest nights.