Back in 1987, when we first met in the parking lot outside the McKinney Lions 4A football stadium, Tom D. Harris, Sr. nearly broke my right hand. My crime, looking back on it, must have been having the audacity to think that because I had been dating his daughter Julie for 2 months, I should drive up from Waco to get to know him.
My own father had taught me to always look a man squarely in the eye when you shake his hand and to give him a firm grip. In East Texas, where I grew up in the 1970's, the impression established by this initial greeting seemed to confer the level of one's masculine character at the outset of a relationship. Two uncertain dogs meeting in an alley, then quickly circling to sniff one another's nether regions, put on no less of a ritualized show than a couple of southern men in those days, I'd imagine.
As a newly minted senior pre-med student at Baylor University, I stuck my naïve hand out to Tom with a degree of confidence, ready for a midlevel, warm squeeze in return. Considering that moment in retrospect, Tom must have taken one look at my tattered jeans, untucked t-shirt and can of Copenhagen bulging in my pocket and figured I needed a warning to stay the hell away from his girl.
And so Tommy Don, an ex-rancher raised in Chillicothe, TX, showed me just how far I needed to go to measure up. He quickly got the drop on me with his vise-grip handshake and his piercing, though patient stare, both of which fixed me right in front of him until he was satisfied that I knew who was boss. After several uncomfortable seconds of rigid shaking of my entire arm, searing pain in my metacarpals, and trying to avoid having my soul stolen right out of my eye sockets, I pulled free and moved on to meet his less intimidating wife Nancy.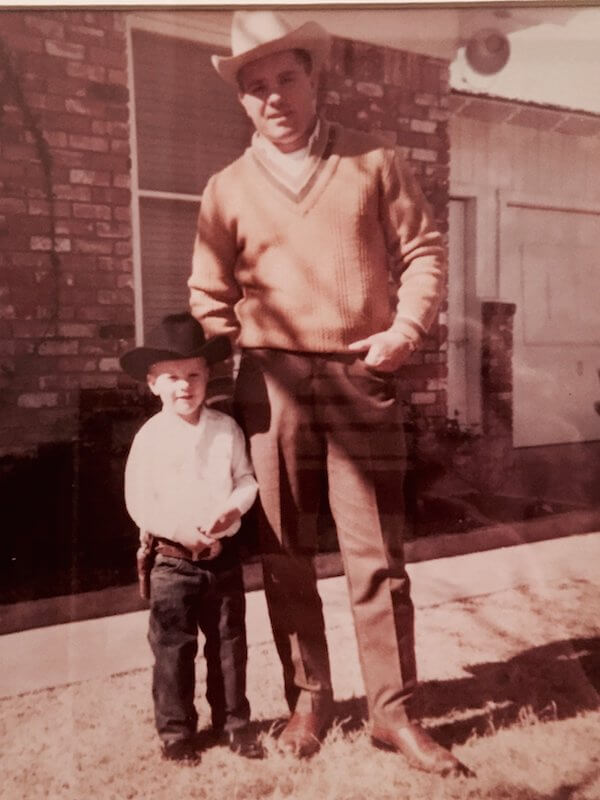 It took 4 years before I got the nerve up to ask him for permission to marry his "Dolly", as he so affectionately called her until the day he died, on Dec 31, 2001. I only had the privilege of being his friend for 14 years, and his son-in-law for 10, but I have often said he was one of the greatest men I have ever known. He listened well, dispensed his wisdom in short bursts, and loved with both wit and actions. Tom could outwork 3 men, even at 70, and rarely complained about his own pains, although his joints were affected by the worst arthritis I have ever seen in any patient in my 21 years of orthopedic surgery practice.
His final months passed too quickly, leaving his family grasping for answers, for more of his love, his laughter, and his kindness. Sixteen years have hardly dulled the ache of his absence, or holiday wishes for him to walk through the door and join us. We still laugh at times about his best days, his pranks, or the thought of him enjoying heaven the way it ought to be enjoyed. Nancy soldiered on without him, keeping a brave face for everyone else, but never fully regained the joyful spirit she had when he was beside her.
God has set apart both orphans and widows for us to care for, perhaps because their griefs must be borne anew daily. I imagine their heart wounds as hollow voids that will always need love and tending, and will not easily be filled in this life.
Just 2 days after Christmas 2017, a Kenyan baby boy was found in a thorny ravine near Naivasha, between 2 rental home tracts. Passersby heard his faint cries late one afternoon and climbing down, stumbled upon a chubby infant in the underbrush at the bottom of the ravine. This trash-filled ditch becomes a fast-moving river during downpours, and heavy rains began only a few days later. Sadly, however, police said wild pigs indigenous to the area would have eaten him alive long before he drowned.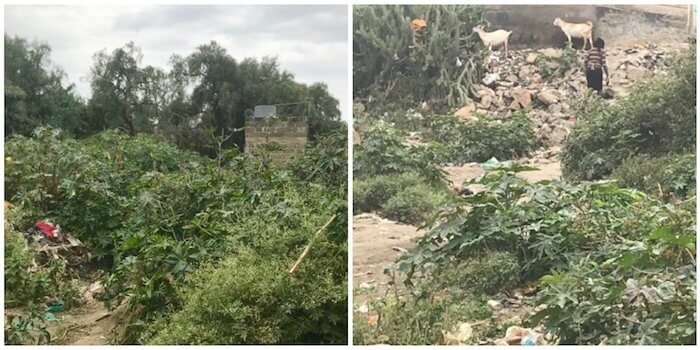 Sometimes…
for reasons divine, trajectories change
for better or worse, in the lapse of a moment foreknown,
under mysterious skies, and the watchful eyes
of God.
By Jan 3, 2018, the rugged baby boy had begun to settle in at Naivasha Safe House, awaiting more permanent assignment to a children's home. Safe House social worker Paul, knowing that Naomi's Village loves babies, called our social worker Flo to see if we had space. Paul could not have known about a team of Stanford students who had come to serve at Naomi's Village over Christmas break. Led by Emily Mendonsa, they had been praying for a new baby long before their trip. Flo's announcement brought cheers, tears, and the onset of joyful preparations by her team and our staff and children.
On Friday Jan 5, 2018, the paperwork from the Children's Department now finalized, we rushed to Naivasha to bring home our 82nd child. We had already decided to name him Thomas Donald III, after Julie's father and older brother. We had chosen to honor her Daddy, because the baby had been found around New Year's Eve, the day Tom, Sr. died. But as Julie prepared that morning, she also remembered that Jan 5 was her older brother Tom D. Harris, Jr.'s birthday, further confirming our name choice.
Later that afternoon, as the vehicle doors opened to a raucous celebration, baby Thomas blinked and stared back at over 100 new faces, all bent on conveying love and acceptance to him. Much like Tommy Don (1931-2001), he appears to be the strong silent type, not prone to crying, and quick with a gentle smile. And also like his departed "grandfather", he is well liked by everyone who meets him.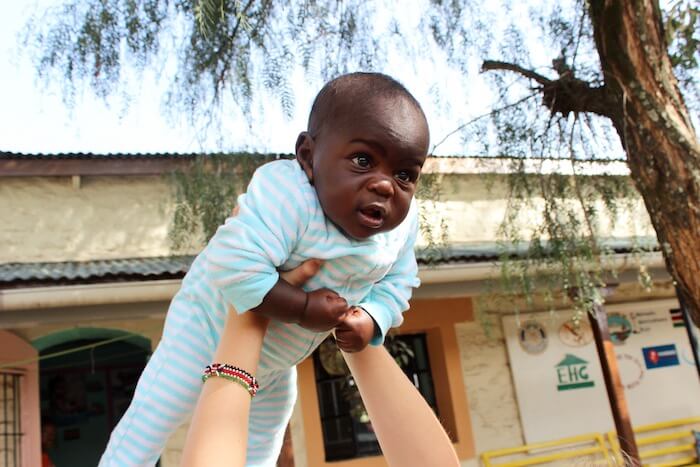 So in honor of Tommy Don, I say saddle up Thomas and ride through this life like the strong cowboy whose name you bear. We will be there to help and to guide, and one day to step aside. For if you are anything like him, your place will be out front leading, where there is work to be done, no sense in complaining, and no place to hide.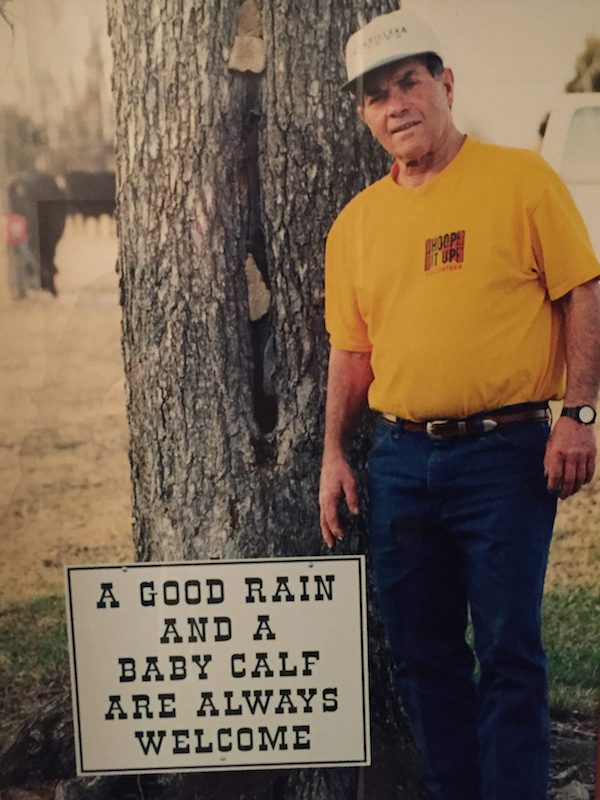 By Bob Mendonsa