Our destination lies an hour from Cornerstone Preparatory Academy, past vast expanses of scrubland, dotted with acacia and cactus trees, grazing cattle, goats, sheep, and even the occasional family of zebra. Our winding road passes through the bustling centers of small dusty towns. It's paved, but pockmarked with increasing numbers of potholes, and inexplicable speed bumps.
We are traveling well beyond the boundaries of the students' everyday lives, and they are chomping at the bit to unwrap this adventure, this Christmas gift given with love by their sponsors.
Months ago, Cornerstone's social workers, Cate and Teresa, carefully selected the location for our Cornerstone Christmas day trip. They chose a campground resort, called The Crayfish, nestled on the shore of Lake Naivasha, one of the seven "Great Lakes of Kenya".
The children poured excitedly out of the school buses. Eyes wide in wonder, necks craning to take it all in, attentive and eager. Some reached out their hands to one another to ground themselves, as if to make sure they weren't dreaming.
We lined up and counted off, dividing evenly into three groups. Each group paraded merrily into The Crayfish. It was deserted—just a handful of other visitors—giving us the entire grounds to ourselves.
From the moment we passed the reception desk, the kids were utterly mesmerized. "Look at all the clocks on the wall!" The kindergarteners proudly showed off their new reading skills: "Lon-don. New York. Nai-ro-bi. Tok-yo?… What is Tok-yo?" There were gasps as we entered the grassy courtyard area. Fingers stretched toward the playground.
Our groups rotated through stations, every hour or so, with kids eagerly tumbling from playground to bouncy house, and horse riding to bicycles.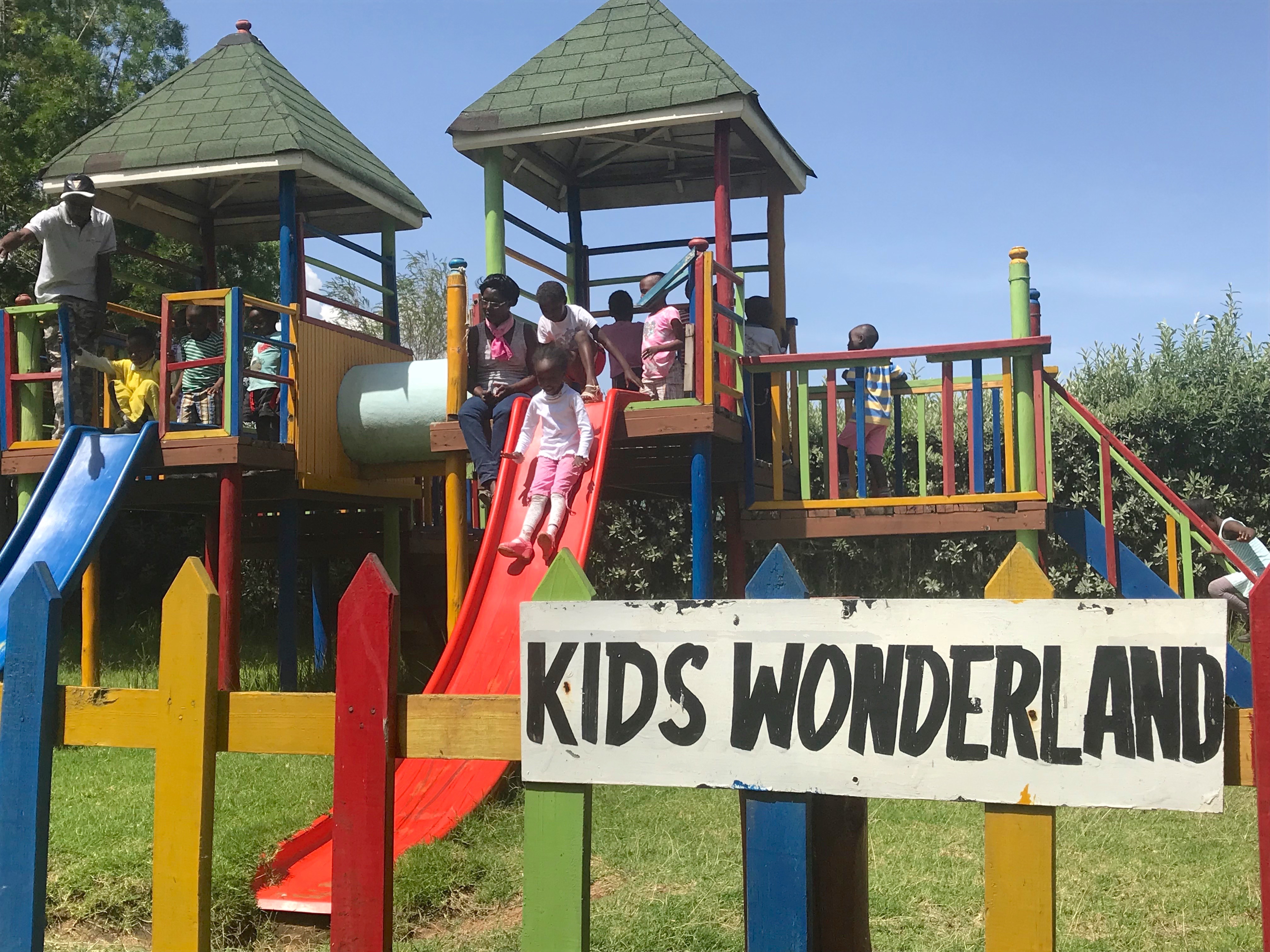 There was even a hippo safari! Like a scene straight out of a movie. The distant mountains rose from the edges of the lake. The kids were hoisted one by one into the boat, and if they were nervous it didn't show. The lake and sky were a masterpiece, painted with an artist's palate made up entirely of muted blue hues.
I whispered a prayer under my breath as the boat pushed away from the shore. It was filled to the gills with our oh-so-precious cargo, drowning in their oversized lifejackets.
The tour guide (aka the boat driver) began his well-rehearsed speech… "Lake Naivasha is a freshwater lake…" as the boat inched backwards through dense water hyacinth and past fishermen.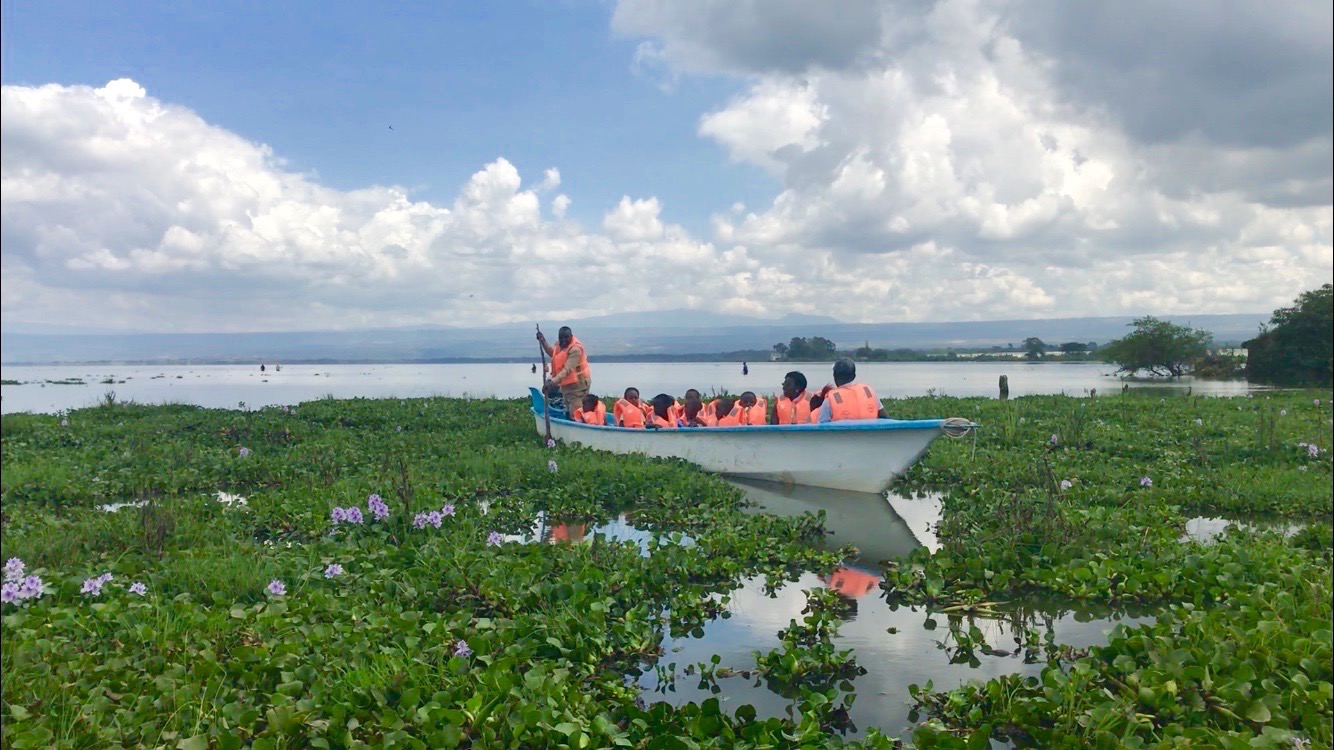 Every group spotted hippos, which was another thrilling "first" for them all. But ask any child what their favorite part of the day was, and they will respond without a moment's hesitation. "Swimming!"
The resort's swimming pool has an adjoining kiddie pool—knee-deep and about 10 feet in diameter. Our fears that this might be a disappointment turned out to be completely unfounded. The kids squealed in delight as they rushed in. Their faces showed the surprise and excitement of feeling for the first time what it's like to be immersed in water. How thrilled they were to be able to splash around without being reprimanded for wasting water! The cacophony of their unbridled joy became a symphony that lifted our hearts and souls and put the biggest of lumps in our throats. There was more joy here than any of these little ones could contain.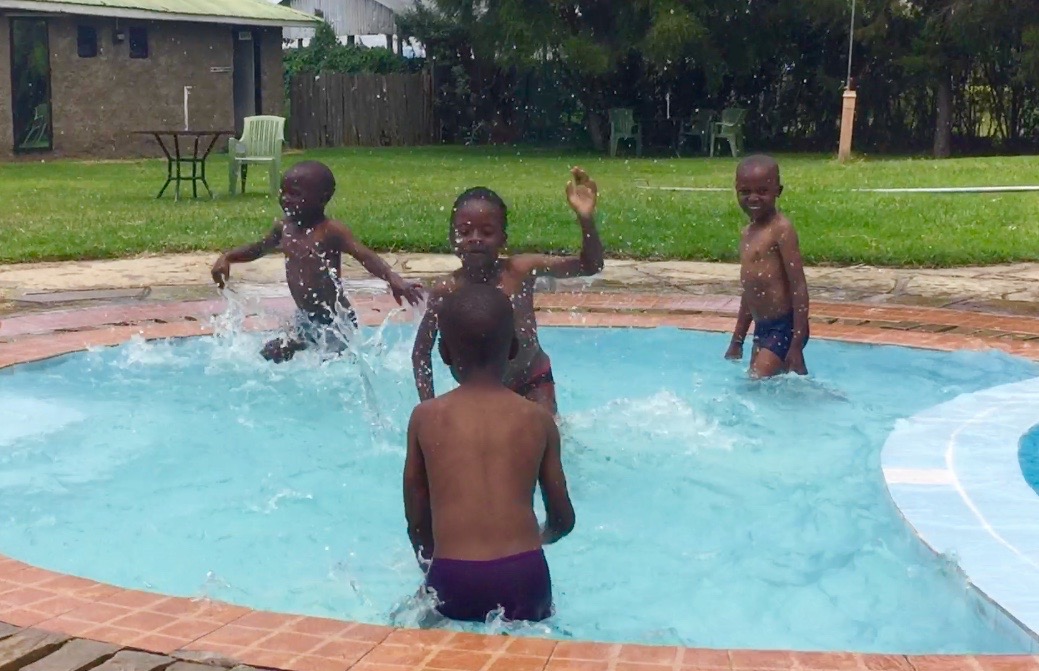 All activities paused for a leisurely buffet-style meal at the Crayfish's restaurant. Plates were heaped with beef stew, fried chicken, mashed potatoes, french fries, and coleslaw. All they could eat… another first. And for dessert, four elegant cakes to choose from AND ice-cream.
After their gourmet lunch, with tummies bulging, they sprawled in the shade of the jacaranda trees, sipping Fanta from glass bottles, and basking in the aftermath of the experience.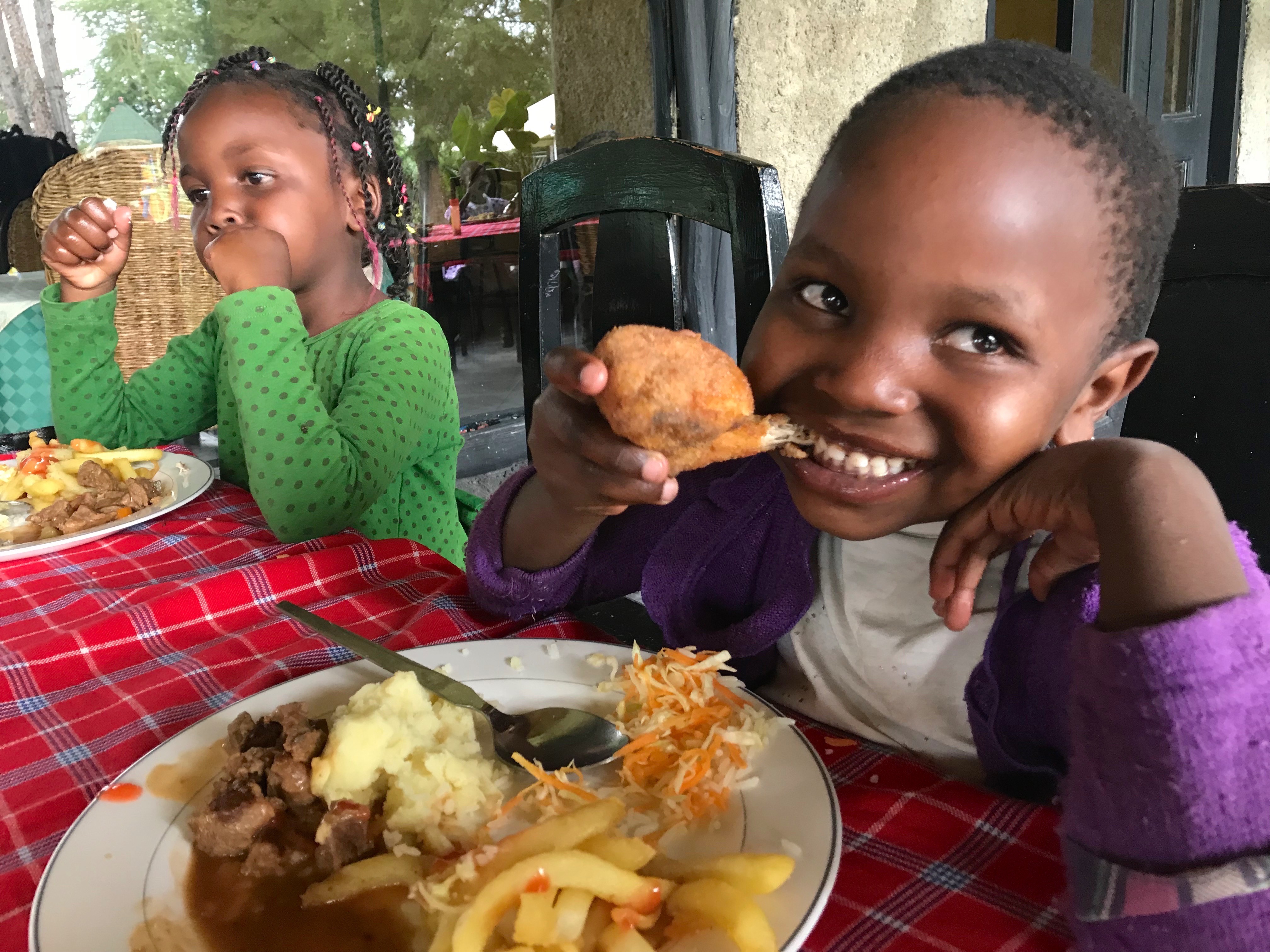 The scene casts a vision, maybe 30 years into the future, of a Cornerstone school reunion, with our sponsored children, now adults, reminiscing about this day of firsts. I imagine that they will recall this extraordinary day with shining eyes, and hearts still brimming with gratitude. I hear them marveling at the fact that their sponsors, a world away, could love them so much as to give them the gift of this extraordinary day.
And so, to all the Cornerstone sponsors, we say, "Thank you for this day!"
Today your sponsored children made memories that will enchant their childhood, accompany them into adulthood, and will warm them in their old age.
It was the best day of their lives.
-By Anji Sisler