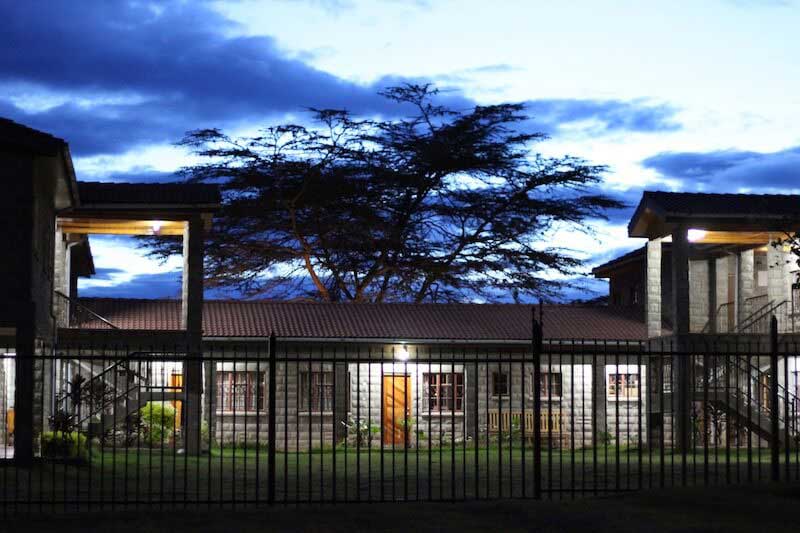 It's nighttime and I'm sitting on the wooden bench in the central walkway of Naomi's Village, listening to wind tousle banana leaves in the garden and the careful quiet that envelops the place when all the kids are finally tucked into their beds and drifting off to sleep. Night has fallen over the sunset like the curtain on the final scene of an opera – velvet cascading over grandeur with a finality that makes your soul want to stand up and applaud. I am searching for rain clouds in the dark sky when the door to the little boys' dorm opens and a few pajamaed preschoolers step out into the cold.
I hear it immediately – not the pitter-patter of miniature Crocs on the concrete or the creaky door swinging shut behind them, but the sobbing. It's the sound of sadness, the pure, exhausted sadness of a child, and it strikes a chord in my heart so immediately that my own eyes well up with tears. As he walks closer, I see the crying child wipe his wet cheeks and sleepy eyes, see the little boy sincerity written all over his face, and wonder what on earth is the matter. Then, I remember.
"He had a rough day at the hospital today," our nurse told me over dinner earlier in the evening. The emotional exhaustion in her own eyes spoke for itself. That day had been check-up day for all of our HIV-positive kids – not the inane, my-how-you've-grown visit to a kind, old pediatrician, but the sort of check-up that involves big needles and foul-tasting medicine and the terror of looking a lifelong illness squarely in the face.
Now, he'd been woken up just an hour or two after snuggling into his bed, and was marching over to the main office to take his nightly dose of antiretroviral medication. He needs to adhere to a strict medication schedule to keep the virus at bay, to stay alive.
Sometimes, I am a fool.
Sometimes, I see this child confidently raising his hand in class or eating a gooey s'more by the bonfire and I think that everything is fine. I think of him on the day he came home to Naomi's Village, fifteen months old and so malnourished that he fit into newborn clothes, and then I see him giggling with anticipation at the top of the slide and I forget.
I forget that he is sick.
I forget that his body won't ever heal completely, that not even the smartest scientists know of a better alternative to fighting this cruel disease than endless medication and hospital visits. I forget that, barring a miracle, he will never remember a day this side of eternity when he does not take ARVs morning and night. Oh God, there is so much that I forget.
I get down on my knees on the concrete, stretch my arms out wide, and wait for him. I don't know what else to do besides that, though I'd take his place if I could. He walks into my embrace as if it's his destination, leans his full weight on my chest, and exhales the shaky, satisfied breath of a hurting child that has been heard.
"Sorry," I whisper as I pick him up, "I am so, so sorry." It's not enough. We go into the main office, and he sits on my lap while he washes a handful of pills down his throat with water.
Across the room, another little boy takes his own pills, shifting his weight from one short leg to the other and chattering happily. I look at him, and all I can see is his mother.
It was almost exactly a year ago when I met her. A beautiful woman in her forties with five kids, she had inexplicably fallen sick and lost a lot of weight over the course of the last couple of years. By the time someone convinced her to go see a doctor, she weighed just over eighty pounds. Medical tests revealed a grim truth: she was in the late stages of AIDS, and battling tuberculosis with every shred of her failing immune system.
In other words, she was dying.
On the day that we met, she invited my family and I into her small home and, with labored breath, told us her story. I will never forget the weary love in her eyes when she caught a glimpse of her toddler son, who was regarding us visitors cautiously from across the living room. Even AIDS can't emaciate a mother's heart.
We prayed for a miracle. A few weeks later, God answered our prayer in the sort of sovereign way I will always rail against with wounded misunderstanding. He said no.
I have lately begun to feel that the red-roofed world of Bay Area academia exists in another universe from the sick boys, the late mother, and my home community in Kenya. A few days ago, one of my classes here at Stanford had a discussion on why the HIV/AIDS epidemic is a human rights crisis (as if that is even a question) and ideas for how to address it. I was shocked at how quickly and easily the discussion skirted around the very real, very overwhelming suffering of individual humans living with the condition and fell comfortably into the terrain of cost-effectiveness, statistics, and "limited access to resources", which is really just a nice-sounding synonym for injustice. It is hard to hear people try to rationalize something that is so wrong, so unfair beyond comprehension.
During that class, I was silent. I didn't mean to be, but I was overcome at the start of the discussion by the memory of tears in the eyes of the dying mother when my own mom abruptly took off her bracelet and fastened it on the woman's frail wrist to remind her that she was loved, by the way her oldest daughter half-carried her exhausted frame to bed as we drove away. If this doesn't have to do with human rights, then what does?
It wasn't long before I tuned the discussion out entirely, the voices of my classmates replaced by the sorrowful, tired weeping of a sick preschooler. I'm starting to wonder if that sound will ring in my ears as long as I live.
God's honest truth is that the world is so broken, so deeply broken, that even the most capable of us can never hope to put it back together again. Each of us was born sick into a dying world and, barring a miracle, we too will never remember a day this side of eternity when our hearts did not yearn for a cure.
Yet, absurdly, the gospel is that a cure is out there.
The gospel is that there is One who, arms outstretched in the night, is waiting to gather our sobbing souls up in his arms. The gospel is that there is One who has the power to take our place, to give the only sort of permanent healing that exists. Even if we have to wait until the curtain falls on the final scene of time, He will give us that healing in full.
It is this hope that I fasten around my own frail wrists as a reminder, this gospel that I cling to in my sickness and exhaustion of heart, that I wait for with desperate, childish faith.
For if not this gospel, then what hope do we have?
"And I heard a loud voice from the throne saying, 'Behold, the dwelling place of God is with man. He will dwell with them, and they will be his people, and God himself will be with them as their God. He will wipe away every tear from their eyes, and death shall be no more, neither shall there be mourning, nor crying, nor pain anymore, for the former things have passed away.'
And He who was seated on the throne said, 'Behold, I am making all things new.'"
Revelation 21: 3-5a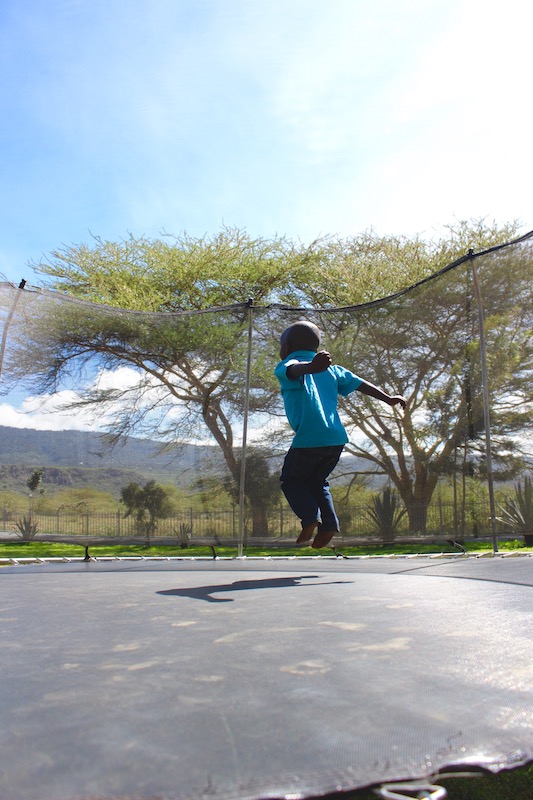 By Emily Mendonsa
Back in 1987, when we first met in the parking lot outside the McKinney Lions 4A football stadium, Tom D. Harris, Sr. nearly broke my right hand. My crime, looking back on it, must have been having the audacity to think that because I had been dating his daughter Julie for 2 months, I should drive up from Waco to get to know him.
My own father had taught me to always look a man squarely in the eye when you shake his hand and to give him a firm grip. In East Texas, where I grew up in the 1970's, the impression established by this initial greeting seemed to confer the level of one's masculine character at the outset of a relationship. Two uncertain dogs meeting in an alley, then quickly circling to sniff one another's nether regions, put on no less of a ritualized show than a couple of southern men in those days, I'd imagine.
As a newly minted senior pre-med student at Baylor University, I stuck my naïve hand out to Tom with a degree of confidence, ready for a midlevel, warm squeeze in return. Considering that moment in retrospect, Tom must have taken one look at my tattered jeans, untucked t-shirt and can of Copenhagen bulging in my pocket and figured I needed a warning to stay the hell away from his girl.
And so Tommy Don, an ex-rancher raised in Chillicothe, TX, showed me just how far I needed to go to measure up. He quickly got the drop on me with his vise-grip handshake and his piercing, though patient stare, both of which fixed me right in front of him until he was satisfied that I knew who was boss. After several uncomfortable seconds of rigid shaking of my entire arm, searing pain in my metacarpals, and trying to avoid having my soul stolen right out of my eye sockets, I pulled free and moved on to meet his less intimidating wife Nancy.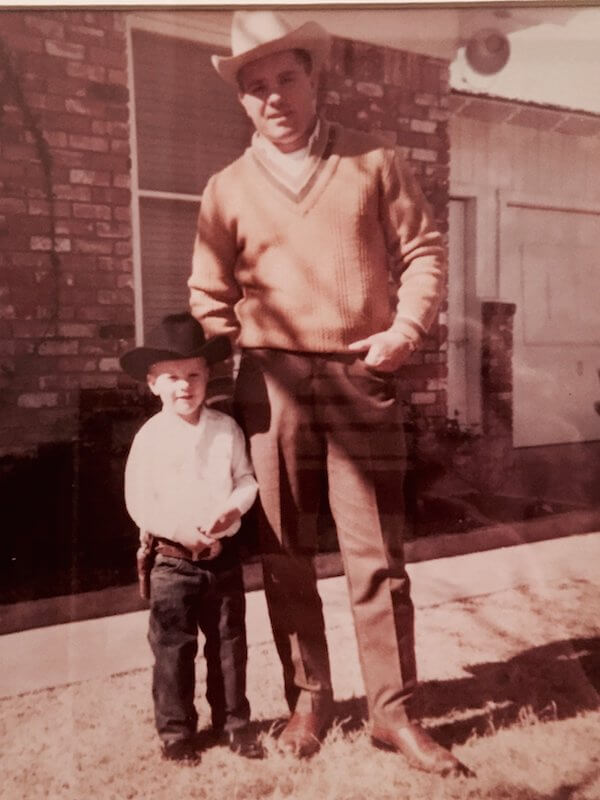 It took 4 years before I got the nerve up to ask him for permission to marry his "Dolly", as he so affectionately called her until the day he died, on Dec 31, 2001. I only had the privilege of being his friend for 14 years, and his son-in-law for 10, but I have often said he was one of the greatest men I have ever known. He listened well, dispensed his wisdom in short bursts, and loved with both wit and actions. Tom could outwork 3 men, even at 70, and rarely complained about his own pains, although his joints were affected by the worst arthritis I have ever seen in any patient in my 21 years of orthopedic surgery practice.
His final months passed too quickly, leaving his family grasping for answers, for more of his love, his laughter, and his kindness. Sixteen years have hardly dulled the ache of his absence, or holiday wishes for him to walk through the door and join us. We still laugh at times about his best days, his pranks, or the thought of him enjoying heaven the way it ought to be enjoyed. Nancy soldiered on without him, keeping a brave face for everyone else, but never fully regained the joyful spirit she had when he was beside her.
God has set apart both orphans and widows for us to care for, perhaps because their griefs must be borne anew daily. I imagine their heart wounds as hollow voids that will always need love and tending, and will not easily be filled in this life.
Just 2 days after Christmas 2017, a Kenyan baby boy was found in a thorny ravine near Naivasha, between 2 rental home tracts. Passersby heard his faint cries late one afternoon and climbing down, stumbled upon a chubby infant in the underbrush at the bottom of the ravine. This trash-filled ditch becomes a fast-moving river during downpours, and heavy rains began only a few days later. Sadly, however, police said wild pigs indigenous to the area would have eaten him alive long before he drowned.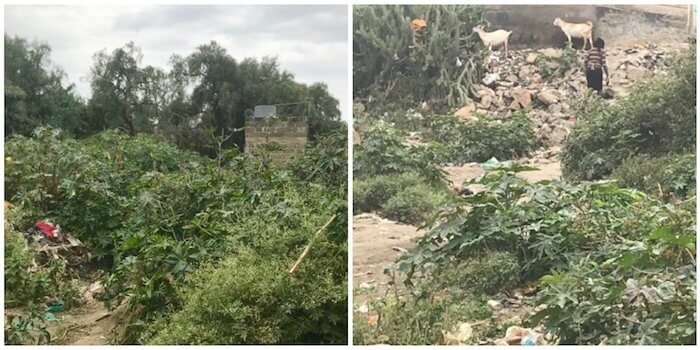 Sometimes…
for reasons divine, trajectories change
for better or worse, in the lapse of a moment foreknown,
under mysterious skies, and the watchful eyes
of God.
By Jan 3, 2018, the rugged baby boy had begun to settle in at Naivasha Safe House, awaiting more permanent assignment to a children's home. Safe House social worker Paul, knowing that Naomi's Village loves babies, called our social worker Flo to see if we had space. Paul could not have known about a team of Stanford students who had come to serve at Naomi's Village over Christmas break. Led by Emily Mendonsa, they had been praying for a new baby long before their trip. Flo's announcement brought cheers, tears, and the onset of joyful preparations by her team and our staff and children.
On Friday Jan 5, 2018, the paperwork from the Children's Department now finalized, we rushed to Naivasha to bring home our 82nd child. We had already decided to name him Thomas Donald III, after Julie's father and older brother. We had chosen to honor her Daddy, because the baby had been found around New Year's Eve, the day Tom, Sr. died. But as Julie prepared that morning, she also remembered that Jan 5 was her older brother Tom D. Harris, Jr.'s birthday, further confirming our name choice.
Later that afternoon, as the vehicle doors opened to a raucous celebration, baby Thomas blinked and stared back at over 100 new faces, all bent on conveying love and acceptance to him. Much like Tommy Don (1931-2001), he appears to be the strong silent type, not prone to crying, and quick with a gentle smile. And also like his departed "grandfather", he is well liked by everyone who meets him.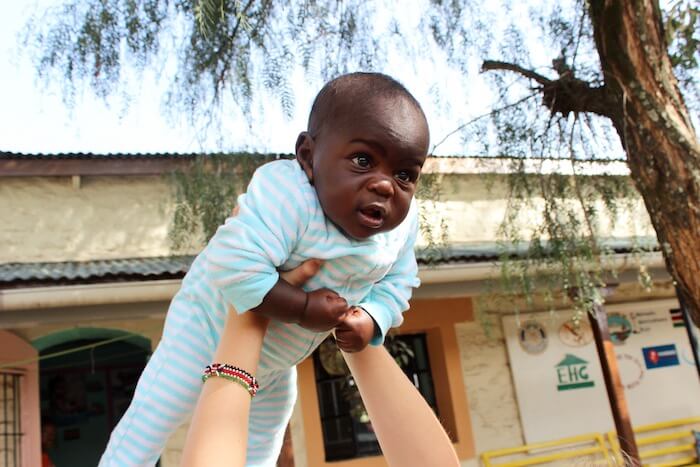 So in honor of Tommy Don, I say saddle up Thomas and ride through this life like the strong cowboy whose name you bear. We will be there to help and to guide, and one day to step aside. For if you are anything like him, your place will be out front leading, where there is work to be done, no sense in complaining, and no place to hide.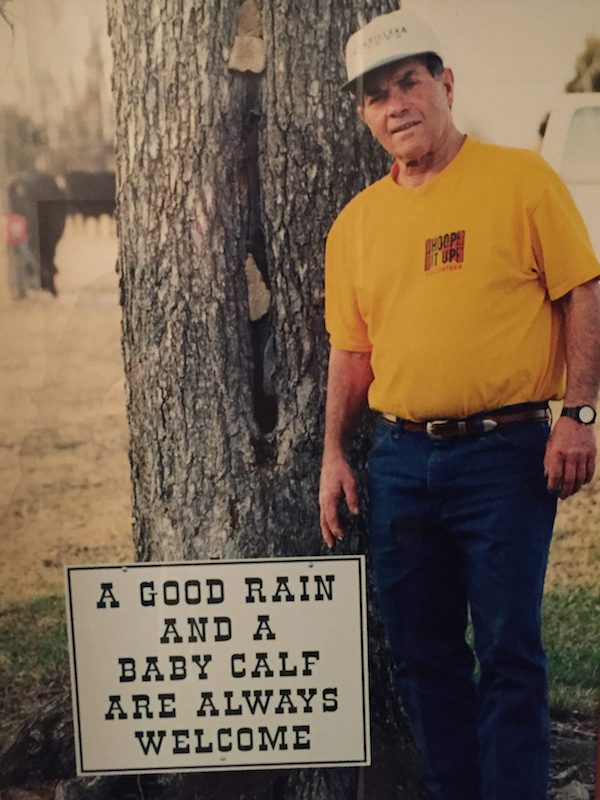 By Bob Mendonsa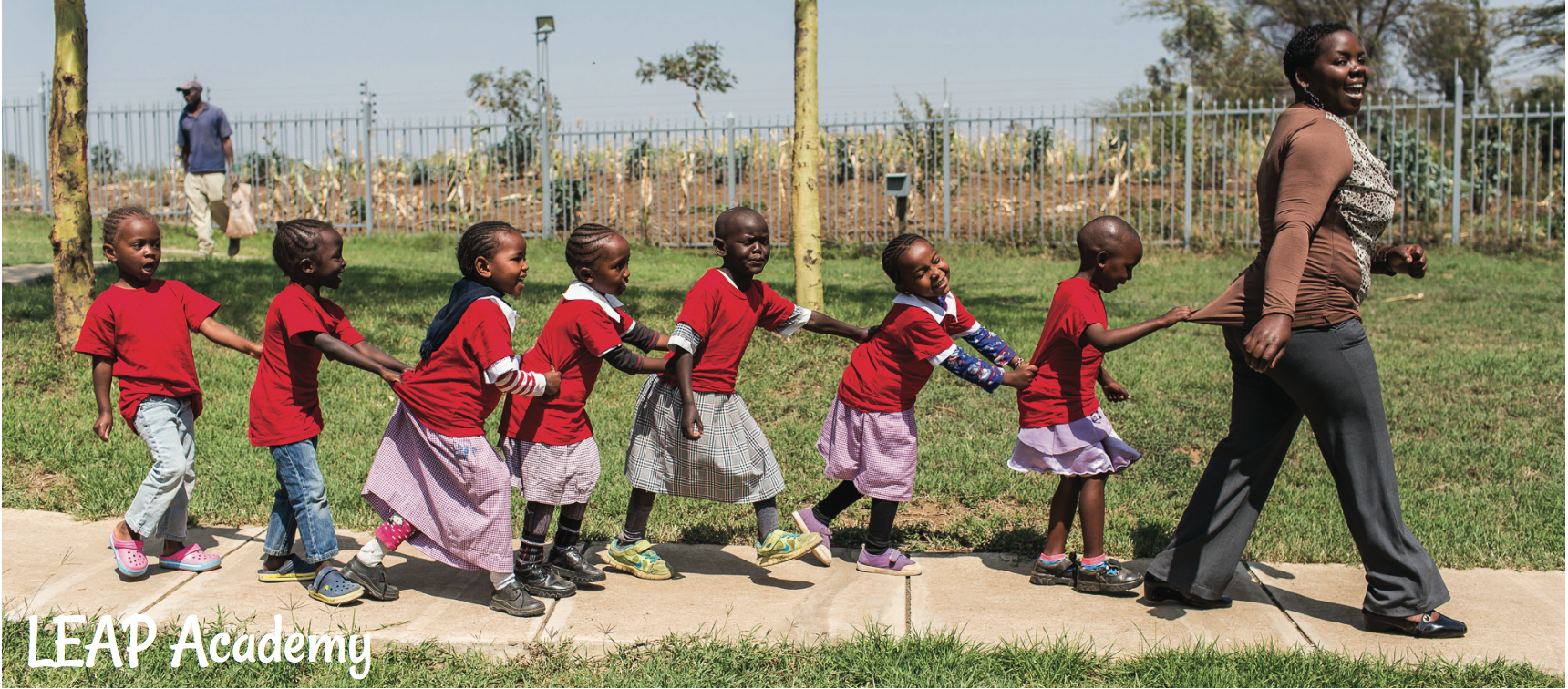 "A happy family is but an earlier heaven."
–George Bernard Shaw
2017 has been a great year for Naomi's Village. We have taken on new challenges, lived with a rejuvenated joy in our spirits, and made valuable progress. Despite the usual trials expected with a ministry that now has 93 staff, 15 missionaries, and 177 children under its care, we still feel more free and exuberant than ever before.
At Naomi's Village Kenya, nine new children joined our family, including two sibling groups of three and four each, a 5-year- old boy with hip dysplasia, and an abandoned baby girl left in a vegetable market. Our home bulges at the seams now with 81 happy kids. Fortunately, two teenage houses will be finished soon, and 15 teens will move out to make space for more babies and young children to come in.
We opened LEAP Academy preschool on site at Naomi's Village this year, enrolling our first 15 pupils ages 3-4. LEAP stands for Literacy, Enrichment, Academics, and Play. We believe LEAP Academy and our Cornerstone early childhood development programs will break the cycle of generational poverty in area families by targeting significant resources at those in the 0-5 age range. Research shows that replicating this approach in hundreds of families will lead to real community change over the coming decades.
Cornerstone added 59 community students in 2017, bringing enrollment to 150. In July, we held a ground breaking ceremony for the John Spencer Auditorium, which will serve as both our gymnasium and multipurpose center for holding chapel, conducting community trainings, graduations, and more. Construction will finish in Fall 2018.
Three Cornerstone graduates now attend high school in Nairobi. Evalyne placed second in her 10th grade class, won the Soccer Player of the Year award, and wants to attend college in the US. Mary and Zakayo are model students who are involved in extracurricular activities.
Meanwhile, our US office took some bold steps forward, adding a beautiful new website, installing a donor management system (Kindful) and hiring Volunteer Coordinator Sarah Bramlett. Office Manager Kim Ramsey, hired in late 2016, brought the experience, passion, and teamwork needed to infuse our stateside team with a sense of unity and purpose. Coordinator of Special Projects Miranda Crowell, affectionately known as the "Director of Awesome", continues to be the heart and soul of Naomi's Village in the US.
About 350 new sponsors joined our team this year, helping us fund our monthly operating budgets at Naomi's Village Kenya ($38,000), Cornerstone ($28,000), and Naomi's Village US ($22,000). With 60 new LEAP and Cornerstone students coming in January 2018, we need more sponsors to help provide everything required for their education. If you have the gift of speaking to small groups and the desire to serve our ministry in your area, please contact Miranda at hope@naomisvillage.org to learn more about how you can help.
Finally, after a year fraught with newsworthy controversies, both domestically and internationally, let me close by telling you one thing that is more certain to me now than ever before. Together we are making an indelible mark on the lives of thousands of previously hopeless people in the Great Rift Valley of Kenya. Your gifts of time and money have changed the course of real lives. Tiny baby boy David, once left floating at the bottom of a pit latrine, will soon graduate from our baby room. Two precious little sisters who lost their mom to suicide in February recently learned to swim in the azure waters of the Indian Ocean near Mombasa, having traveled cross-country with 54 of their newest siblings on our annual family beach trip. Esther, orphaned by a slum pipeline explosion in 2011, has blossomed into a beautiful and confident leader. Rahab, a community Cornerstone student who tugged at our hearts in early 2016 when she came to registration day wearing her mother's oversized skirt and blouse, is now number one in her first grade class. Community pastors report that our students' parents commonly remark to them that "God has come".
Considering the progress of Naomi's Village and Cornerstone in 2017 alone, with so many joy anecdotes that validate the justice of our cause, we would do well to disavow all remaining uncertainty and believe God intends to see this work to its full completion. For your many and varied contributions since the day in November 2009 when that first shovel broke dry ground on our Naomi's Village land, we are forever grateful. God has used your sacrifices and ours to help bring heaven on Earth to so many battered and hopeless little lives. So let us go forward together in 2018, forsaking the cynical news of the day, and remember that God is still at work, both here and there, and it is ever His plan to redeem.
With love and thanks,
Bob and Julie Mendonsa
Our destination lies an hour from Cornerstone Preparatory Academy, past vast expanses of scrubland, dotted with acacia and cactus trees, grazing cattle, goats, sheep, and even the occasional family of zebra. Our winding road passes through the bustling centers of small dusty towns. It's paved, but pockmarked with increasing numbers of potholes, and inexplicable speed bumps.
We are traveling well beyond the boundaries of the students' everyday lives, and they are chomping at the bit to unwrap this adventure, this Christmas gift given with love by their sponsors.
Months ago, Cornerstone's social workers, Cate and Teresa, carefully selected the location for our Cornerstone Christmas day trip. They chose a campground resort, called The Crayfish, nestled on the shore of Lake Naivasha, one of the seven "Great Lakes of Kenya".
The children poured excitedly out of the school buses. Eyes wide in wonder, necks craning to take it all in, attentive and eager. Some reached out their hands to one another to ground themselves, as if to make sure they weren't dreaming.
We lined up and counted off, dividing evenly into three groups. Each group paraded merrily into The Crayfish. It was deserted—just a handful of other visitors—giving us the entire grounds to ourselves.
From the moment we passed the reception desk, the kids were utterly mesmerized. "Look at all the clocks on the wall!" The kindergarteners proudly showed off their new reading skills: "Lon-don. New York. Nai-ro-bi. Tok-yo?… What is Tok-yo?" There were gasps as we entered the grassy courtyard area. Fingers stretched toward the playground.
Our groups rotated through stations, every hour or so, with kids eagerly tumbling from playground to bouncy house, and horse riding to bicycles.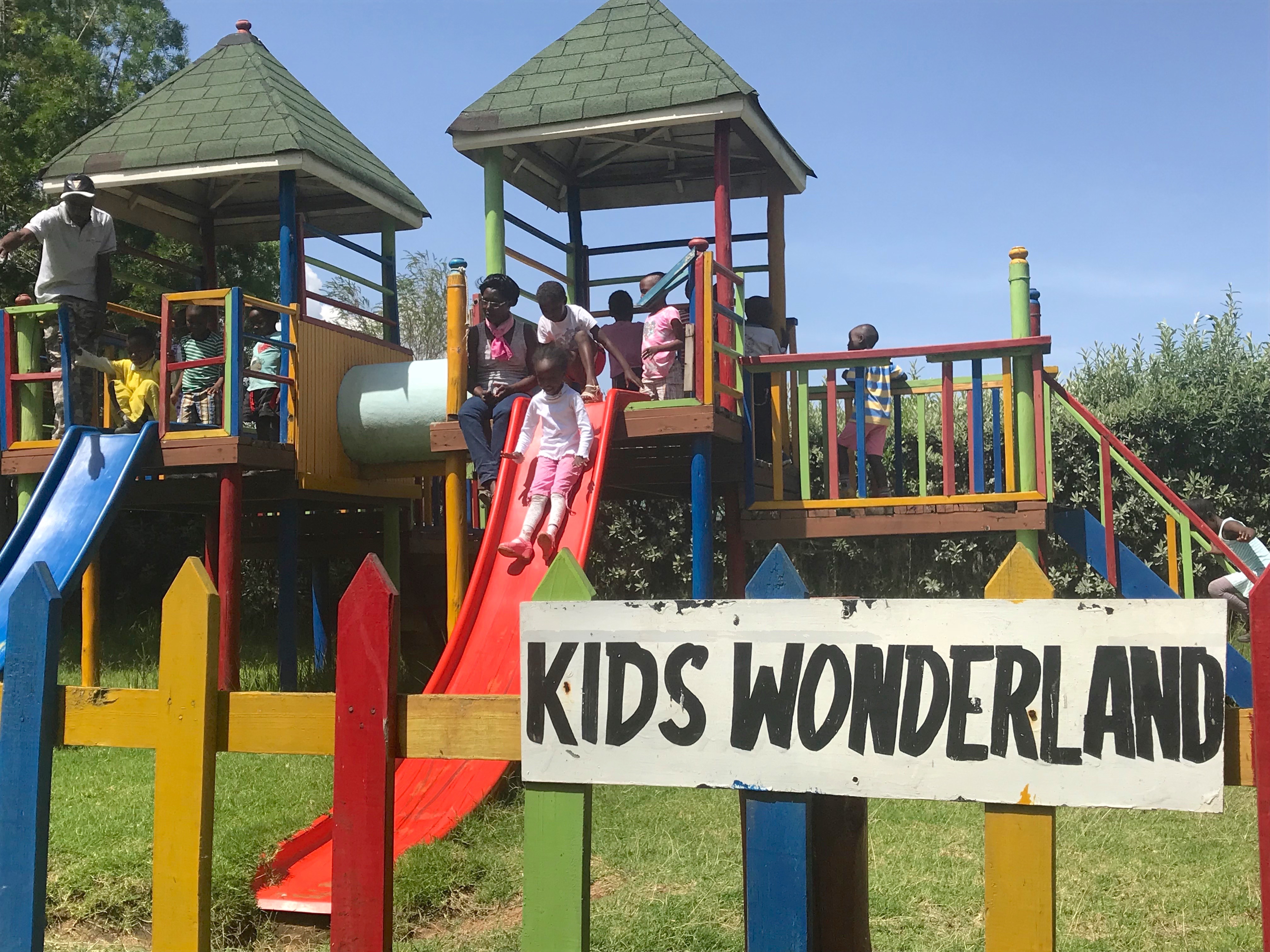 There was even a hippo safari! Like a scene straight out of a movie. The distant mountains rose from the edges of the lake. The kids were hoisted one by one into the boat, and if they were nervous it didn't show. The lake and sky were a masterpiece, painted with an artist's palate made up entirely of muted blue hues.
I whispered a prayer under my breath as the boat pushed away from the shore. It was filled to the gills with our oh-so-precious cargo, drowning in their oversized lifejackets.
The tour guide (aka the boat driver) began his well-rehearsed speech… "Lake Naivasha is a freshwater lake…" as the boat inched backwards through dense water hyacinth and past fishermen.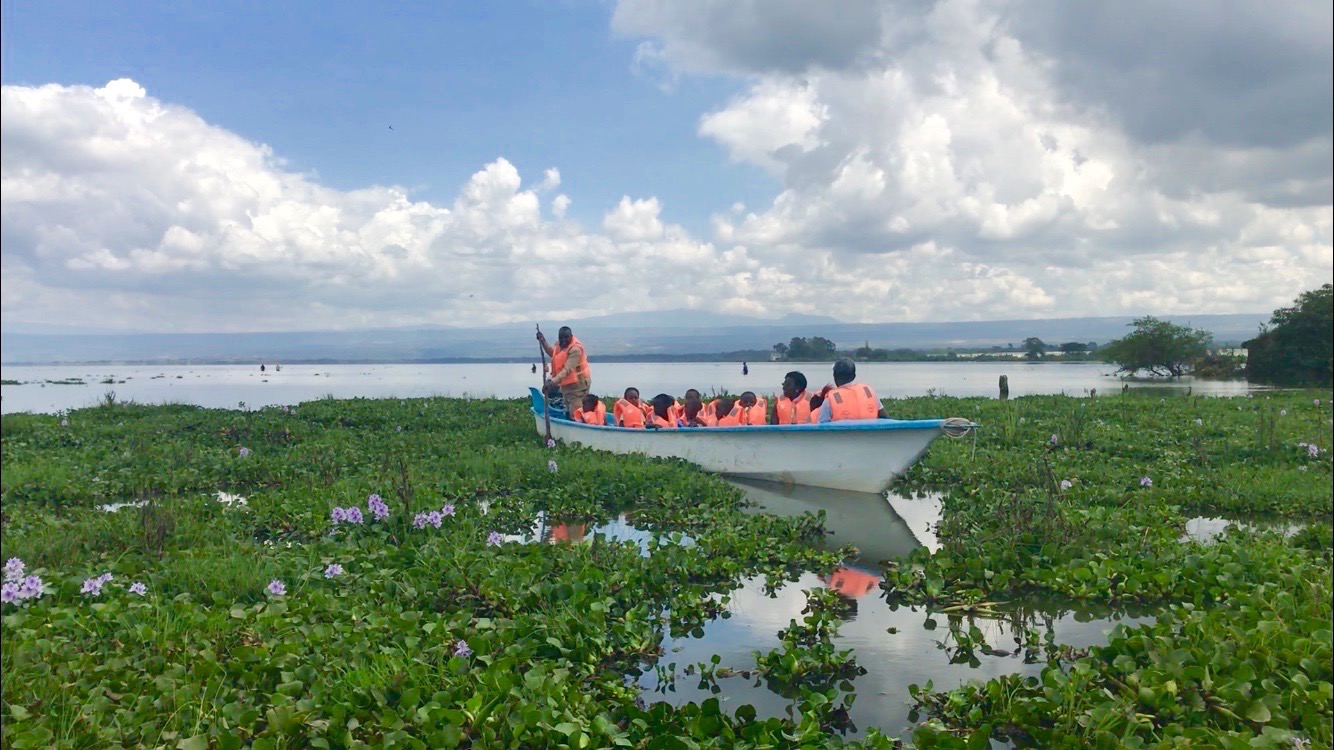 Every group spotted hippos, which was another thrilling "first" for them all. But ask any child what their favorite part of the day was, and they will respond without a moment's hesitation. "Swimming!"
The resort's swimming pool has an adjoining kiddie pool—knee-deep and about 10 feet in diameter. Our fears that this might be a disappointment turned out to be completely unfounded. The kids squealed in delight as they rushed in. Their faces showed the surprise and excitement of feeling for the first time what it's like to be immersed in water. How thrilled they were to be able to splash around without being reprimanded for wasting water! The cacophony of their unbridled joy became a symphony that lifted our hearts and souls and put the biggest of lumps in our throats. There was more joy here than any of these little ones could contain.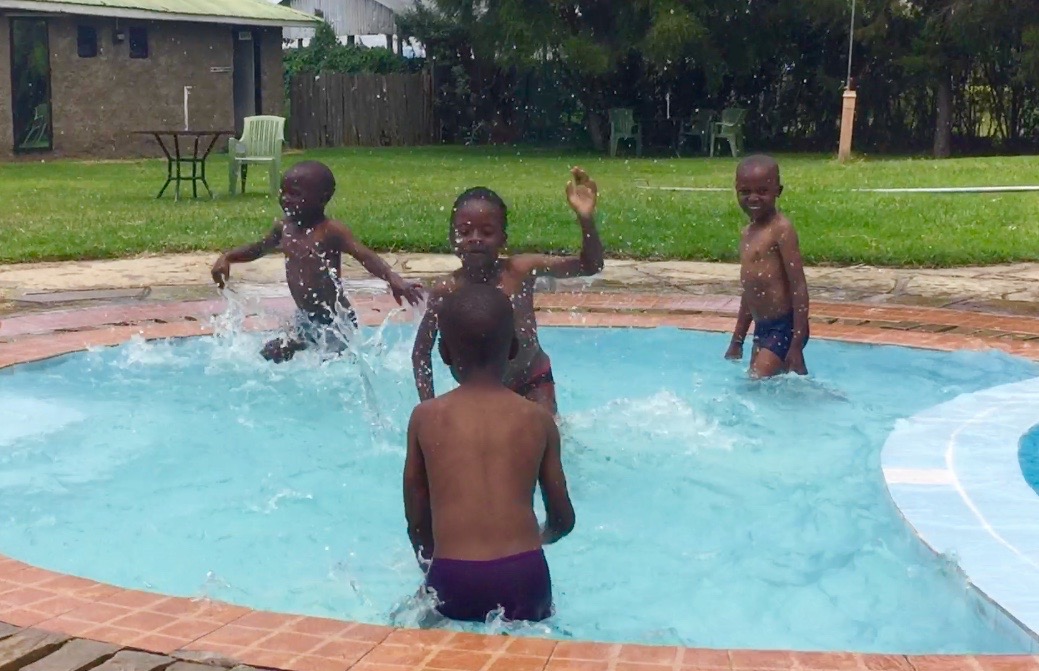 All activities paused for a leisurely buffet-style meal at the Crayfish's restaurant. Plates were heaped with beef stew, fried chicken, mashed potatoes, french fries, and coleslaw. All they could eat… another first. And for dessert, four elegant cakes to choose from AND ice-cream.
After their gourmet lunch, with tummies bulging, they sprawled in the shade of the jacaranda trees, sipping Fanta from glass bottles, and basking in the aftermath of the experience.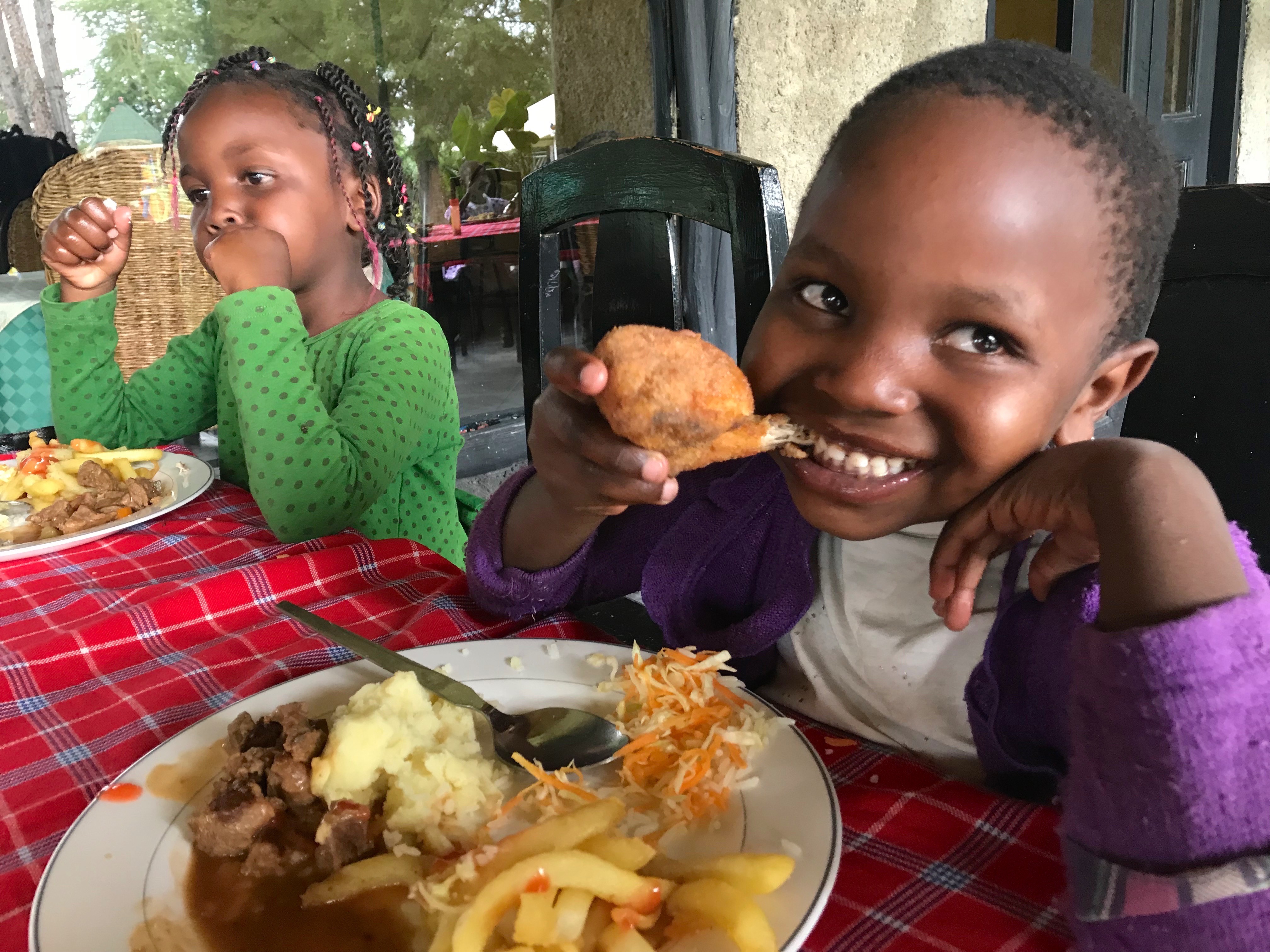 The scene casts a vision, maybe 30 years into the future, of a Cornerstone school reunion, with our sponsored children, now adults, reminiscing about this day of firsts. I imagine that they will recall this extraordinary day with shining eyes, and hearts still brimming with gratitude. I hear them marveling at the fact that their sponsors, a world away, could love them so much as to give them the gift of this extraordinary day.
And so, to all the Cornerstone sponsors, we say, "Thank you for this day!"
Today your sponsored children made memories that will enchant their childhood, accompany them into adulthood, and will warm them in their old age.
It was the best day of their lives.
-By Anji Sisler
Just before 2 a.m. Saturday morning this past Thanksgiving weekend, our slumbering children's home suddenly sprang to life. Lights flickered on, squeals of delight filled the air, and 112 small feet rumbled about on the cool laminate flooring of all four children's dorms. A great and eager departure was underway. Clothes were thrown on, faces washed, toilets flushed repeatedly, and soon the central courtyard began to fill with chattering kids and staff. From a birds-eye view, the scene must have resembled the instantaneous appearance of hundreds of purposeful fire ants defending a disturbed mound, but with their exit marked by joyful expectation rather than menace.
Within minutes, 3 Toyota Coaster school buses roared to life, warming diesel engines in preparation for the trip. Packing had been a team effort, already completed by the older kids and a few key leaders over the prior days. As children settled in beside their seatmates, prayers of thanksgiving and for safety in travel filtered back from the front of the buses.
By 2 a.m., the Naomi's Village convoy turned left onto the 2-lane Trans African Highway, beginning what would become a 15-hour journey to the Indian Ocean for our annual family beach trip. 56 children ages 5-16 and 17 Kenyan staff joined 15 American field workers as we descended on Baobab Resort in Diani Beach, just south of Mombasa.
Despite the preparation of all meals in advance to be eaten on the bus, the drive this year took longer than most. Passage through 2 major cities (Nairobi, Mombasa), numerous bathroom breaks, a traffic jam at the coast ferry, and a minor accident all played a part. Yet the children never complained, even though they arrived at the resort too late to enjoy any swimming on the first day.
JoJo, orphaned at age 3 months in September 2011, saw me at dinner the first evening. He ran up and hugged my legs, chortling, "Uncle Bob, I am here in Mombasa!" He repeated that same exclamation to numerous adults in the first 24 hours, apparently unable to grasp the notion that it was finally his time to come.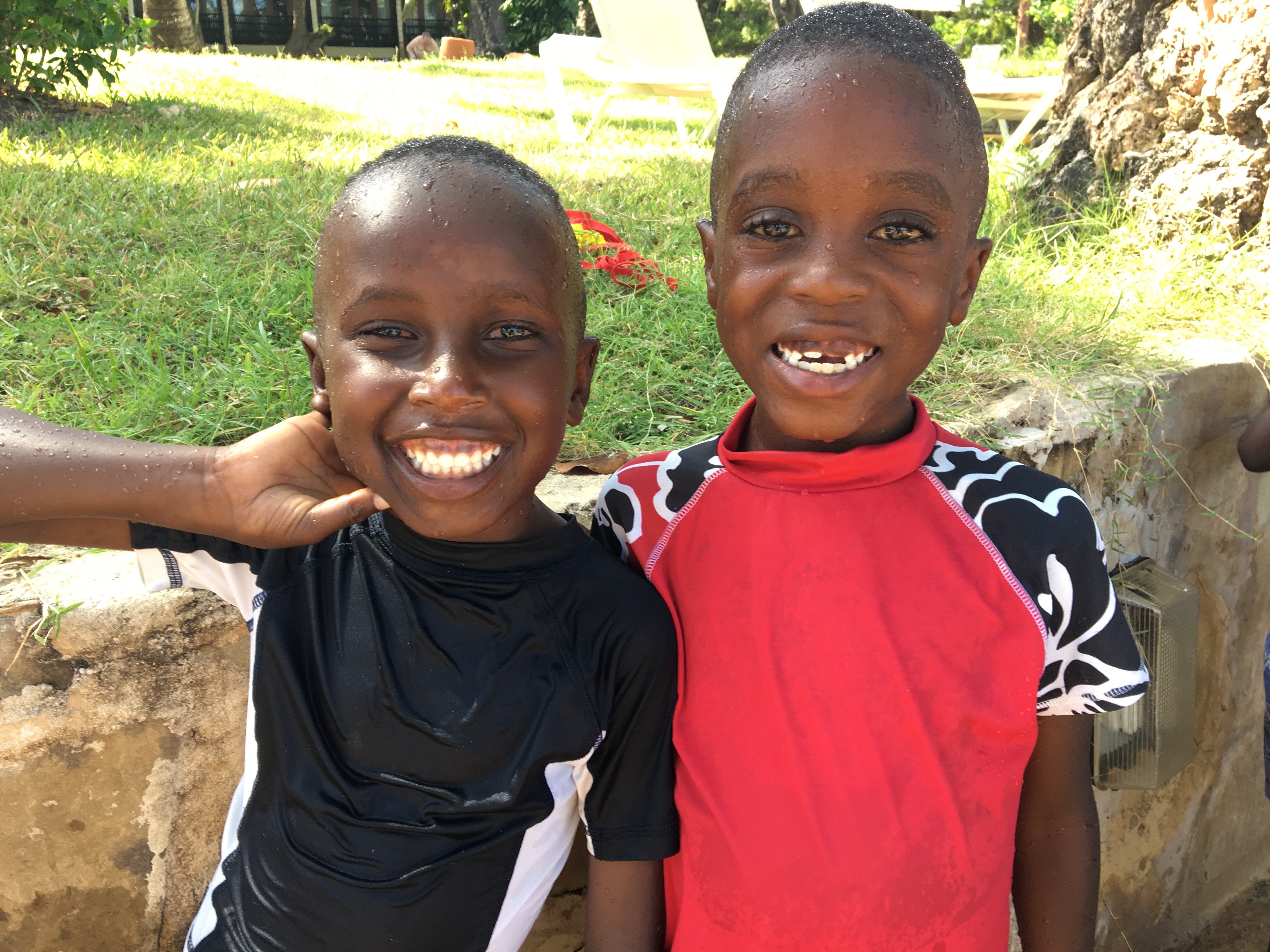 At times men and women return to the sea of the vacations of their youth, to find their bearings, to rest, and to gain perspective. Others are unable to say why they are drawn there, except to enjoy its incomparable size and beauty. Dominic, Lloyd, Archibella, Christine, Anastasia, Naomi, Hannah, Mercy, and Chris all saw and heard the vastness and power of the ocean for the first time. None had ever seen an ocean, nor truly imagined what it could be like, having grown up in rural Kenya. Looking out over the endless body of swaying waters, a mix of bold blues trimmed by white foamy surf on its leading edge, their faces lit up with wonder.
If I had to distill the essence of the next 4 days down into one word, it would be wholesome. The children ate buffet food in a beautiful restaurant 3 times daily, swam until their muscles were tired and eyes bloodshot, and slept in air-conditioned rooms with big comfy beds. Every child felt anew what family means, through the giving and receiving of hundreds of congratulatory hugs and high fives during swim lessons, the individual conversations with aunts and uncles over a meal, or the playful games and pranks going on throughout every day. Devotional times focused on the seven days of God's creation, a subject easier to emphasize every morning while in direct view of the gorgeous sea, with vervet monkeys curiously watching nearby, and after the sound of bush babies screeching from the trees in the dark of night.
Perhaps my favorite memories of this coast trip, the ones I hope will never fade, are these:
Christine's ebullient grin, as I watched her enjoy every milestone in learning to swim, give out happy morning greetings, and walk across the restaurant with full plates of colorful food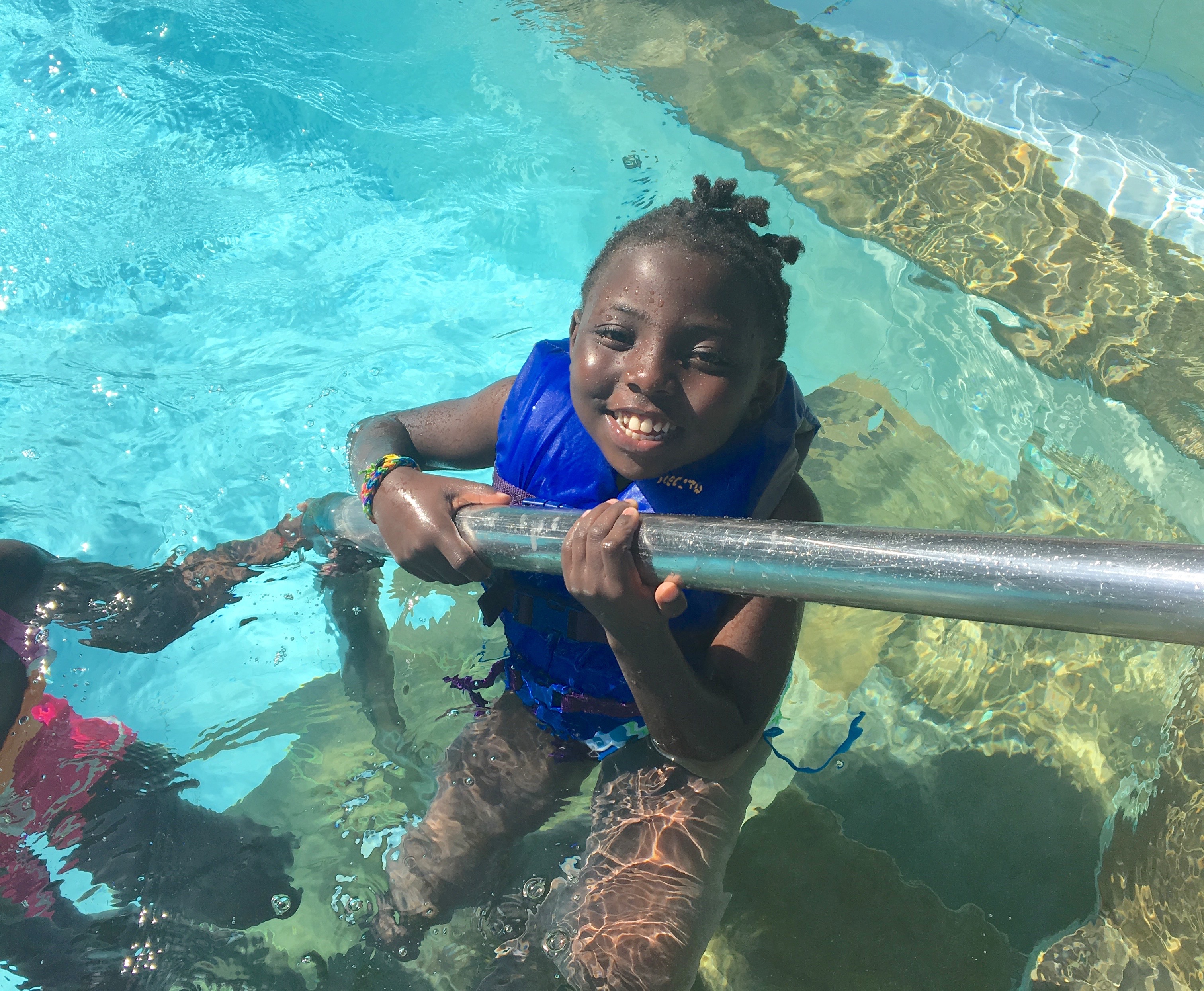 A spontaneous poolside dance-off put on by the Itty-Bitties (Chris, Naomi, Nancy, Mary G, Hannah, Mercy, Evans, Francis, and JoJo) – video below (The full version can be seen at https://vimeo.com/245341686)
Seeing so many of our first-time kids learn to swim, and especially the confidence boost this brought to each of them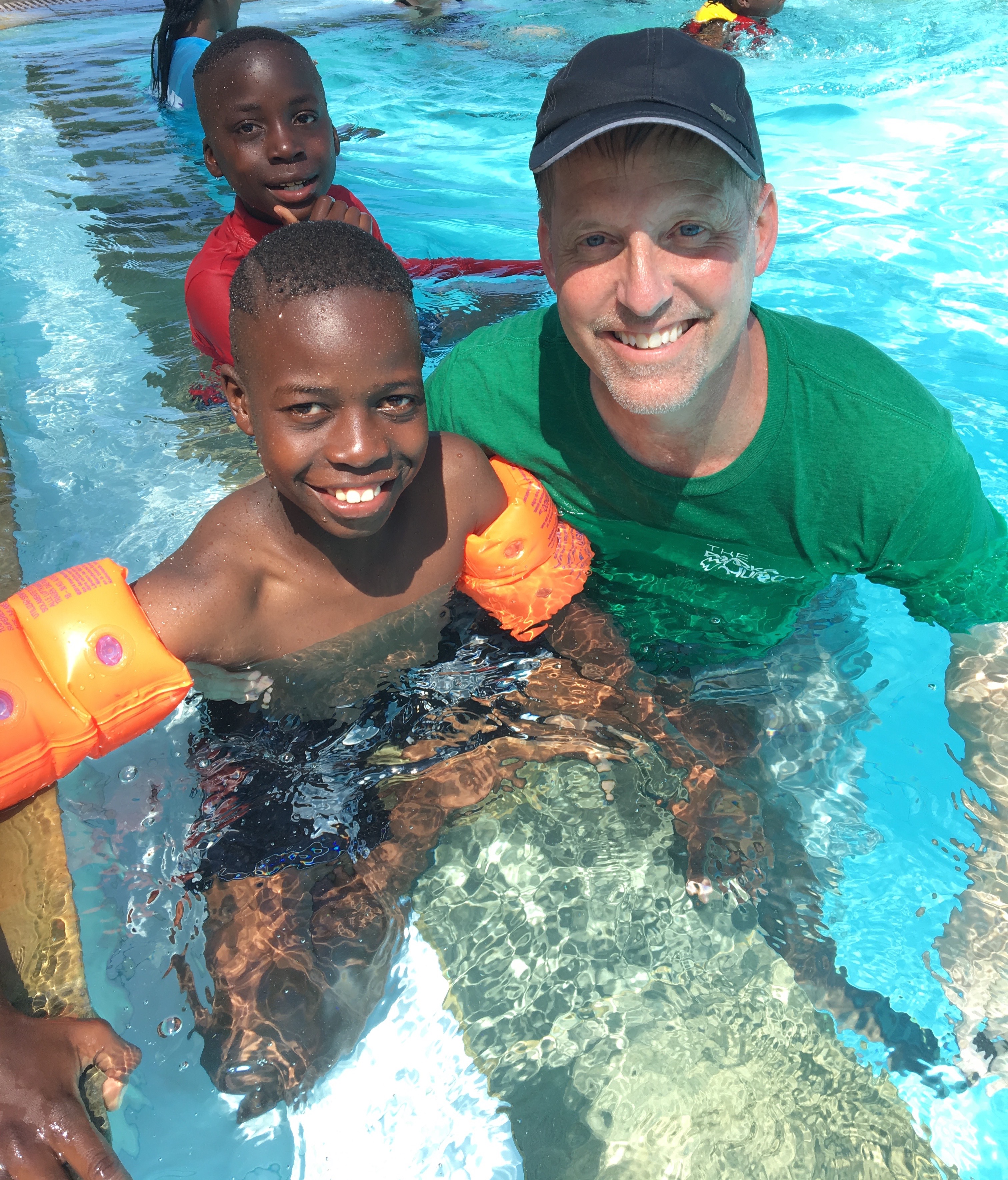 Sadly, they all departed early this morning, the buses rolling out for Maai Mahiu before dawn. Julie and I decided to stay here for 3 more nights to rest, feeling exhausted from our recent travels in the US. I love all of them so much, and miss the high-pitched sound and bustle of dozens of excited children now.
The bittersweet hollowness of our recently empty nest hung in my mind for a bit, that ache for things I cannot hold onto, the childhoods of my own Emily and Will.
I looked out over the ocean again today and wondered again at how big His love for me, for us is. I thought of endless waves, grains of sand, the fading voices of 56 children now traveling down the highway.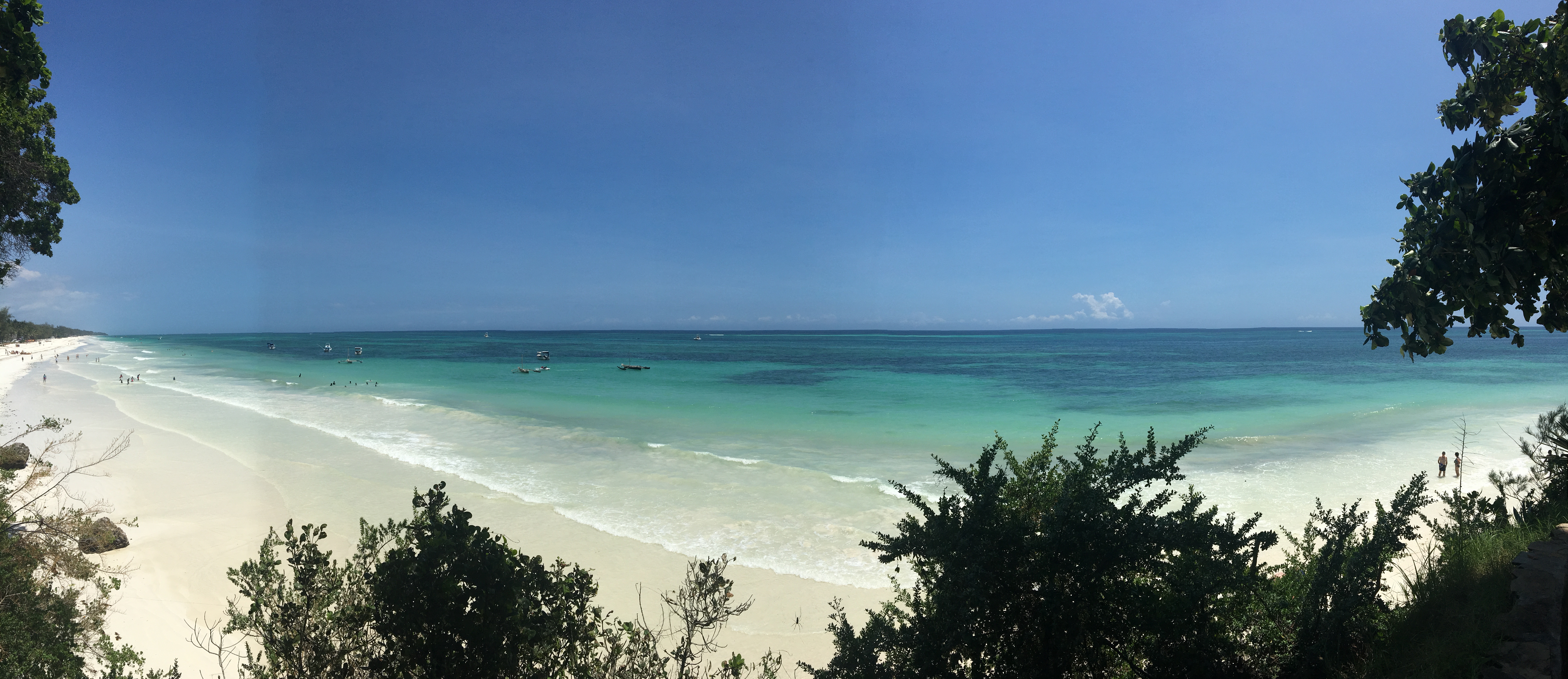 He cannot be contained or fully understood. The ocean reminds me of Him and what He has done, is doing, and will do again. I may try to look beyond the edge of all that water, or imagine its depths beneath my own small hands. But that is folly.
The best I can do is to breathe in and out, letting my tempo assume its even and unhurried pace, and try to remember these things until I stand here again.
By Bob Mendonsa
That day in March as the two sad girls shuffled dutifully across the tiny room to greet me, each extending a small dusty hand, a jarring revelation came with them. I somehow knew at once that they had never known the joy of being anyone's princesses, of being treasured, if even for a day. Telltale signs I had once overlooked in assessing other young girls for admission to Naomi's Village Children's Home now caught my eye as I briefly scrutinized them head to toe. For better or worse, after years serving in Kenya, my heart and mind had become gradually more awakened by a painful sensitivity to the damage caused by poverty's effects on individual children.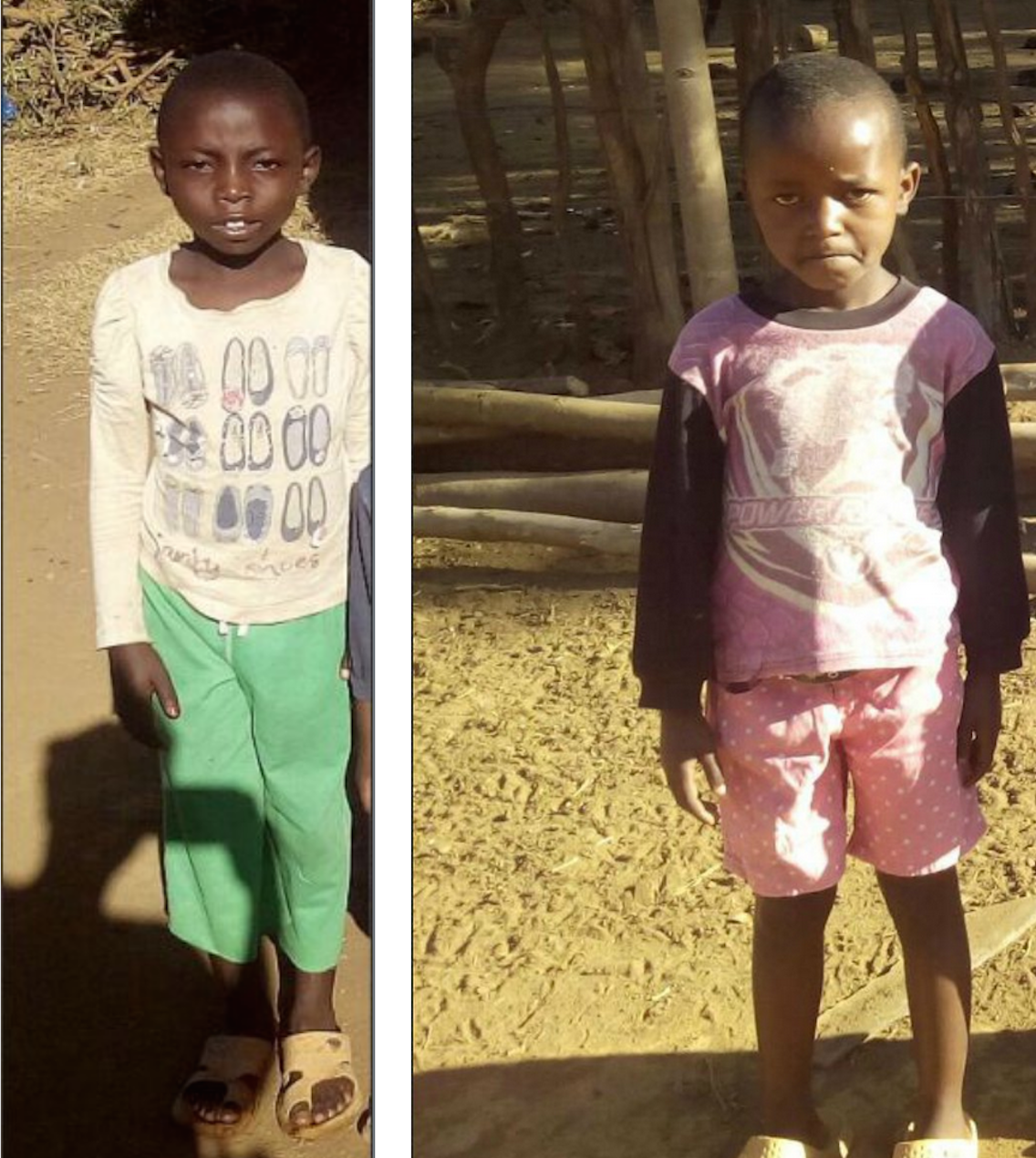 Observations and questions crowded my frontal cortex, as waves of practical data, worries, and the compassion of the Holy Spirit all competed for consideration at the same time.
Their downturned chins told the world they felt little self worth. Oh God, it must hurt to endure life feeling that way! (How many times had they known the comfort of a warm hug? Had their father ever tucked them in at night before he disappeared for good? Did family celebrate yearly on the special days when the two were born?)
 Two sets of eyes stole detached glances at us. We must have seemed like strange visitors to their home. If eyes are truly the windows to the soul, then these souls were in terrible shape. Their eyes, which once flickered like pairs of blazing wicks, had been carelessly killed by pinches of calloused fingers, leaving gray smoke in the place of flames. (Why does life take such a toll on some children? What did the girls think of us? Were they afraid that we were bringing even more bad news?)
 Their countenances appeared drained and sad from the effects of recent shock and bad news. A baseline blunting of the scope of their expressiveness, as if they were no longer expecting good to happen, told me that they had never been the subjects of anyone's trustworthy attentiveness. (Had either of them heard the graphic details of their mother's recent suicide? Were they able to scream, cry, and let their grief out when they heard she was never coming back again? Did they remember their father? Did they think he did not love them enough to stay?)
Worn clothes, dirty faces, and weary postures spoke volumes about life's current provisions for them. (Were they lying in bed with empty stomachs at night? Were they HIV+, suffering from intestinal worms, anemia, or other vitamin deficiencies? Had anyone ever taken advantage of them in the frightening darkness of this small metal home?)
Christine (8) and Anastasia (6) first answered questions from our social worker Flo and nurse Anne in timid, barely audible puffs of words, with every syllable they spoke wrapped in weakness and uncertainty. Later as I absorbed details of the story of their family from their Kikuyu great-grandparents, the two tender and broken sweethearts sat silently like statues on an overstuffed couch nearby.
Their mother had worked long hours in a distant town for wages to pay her two girls' school fees. From our limited vantage point, we could not understand the pressures that led her to sacrifice this way, at the expense of living with her little ones. Perhaps the months of joyless struggle, limited by few real choices and untempered by rewards, made her finally decide to end it all. For her now parentless girls, hearing that Mama was dead must have made them surrender all remaining hope of a good life.
When the children's great grandparents explained that they had health issues preventing employment, we understood finally they could never bear the ongoing costs of caring properly for Christine and Anastasia.
After an hour, a familiar blend of thoughts and emotions surfaced in sentiments expressed between the Naomi's Village team members that were present. Ideals like compassion, justice, and unbending fortitude were leavened by a defiant chuckle we shared aloud, because we were certain that the Enemy was headed for another round of defeats. We all knew what would happen for these girls in just a few short months if we took them to live at Naomi's Village. God's redemption always seemed to wash over our broken children quickly and imperceptibly, with the results more evident than the process, as in time-lapse photography.
Christine and Anastasia carried basic aches, needs that if unaddressed, would lie dormant in the soul of any child. They yearned for someone to want them, specifically them, and to know their names. As all children do, they yearned to be loved wholeheartedly, fought for at any cost, and defended fiercely during the storms of life. Had we asked them what they needed and wanted, however, I doubt they could have expressed what they were missing in words.
And so, as with all good stories, this one had a happy ending too. A few short days later, Christine and Anastasia shed the disappointing garments of their pasts to live in a bright new palace, one with green grass and yellow labs and a trampoline. They tumbled unawares into a family of 77 empathetic siblings, all ready to share life, love, and everything else from a bottomless well of God's grace. My heartaches and unanswerable questions dissolved into fresh faith again, and the joy of being allowed to love them as my own became yet another reminder of God's merciful plans.
As for the rest, I cannot find adequate words to describe everything Jesus has done to make these two whole again. For that, you too must become a witness of His power to redeem, to love, to save, and to coronate princesses from the saddest of orphaned girls. Watch the short video that follows and then slow your pace, if only for a moment, and thank Him for these and so many other blessings.
Don't miss the glory of the new light glimmering in their eyes now. Then stop to look in the mirror from time to time, taking stock of your own joy. And should you find that your light has grown dim from worries and struggle, let Christine and Anastasia remind you that God in heaven holds the power to make it shimmer anew. He can do what you cannot. If you only ask Him to intervene, then maybe as the night stars do, we could help to brighten the darkness of an ever-blackening sky.
You, LORD, keep my lamp burning; my God turns my darkness into light.
– Psalms 18:28
Happy Thanksgiving,
Bob Mendonsa
"We can choose to ignore the risks and harm done to children who grow up in a world without books or stimulating activities, whose natural curiosity is crushed early on, who are isolated from the world of learning beyond their individual neighborhoods. Or we can choose to use our knowledge to fund programs that fundamentally change their odds, breaking the bleak cycle of poverty and disadvantage. We cannot afford to continue the status quo."            – Susan B. Neuman, Fmr. Asst. Secretary of Elementary and Secondary Education- US Dept. of Educ. 2001-2003
"There is always one moment in childhood when the door opens and lets the future in." – Graham Greene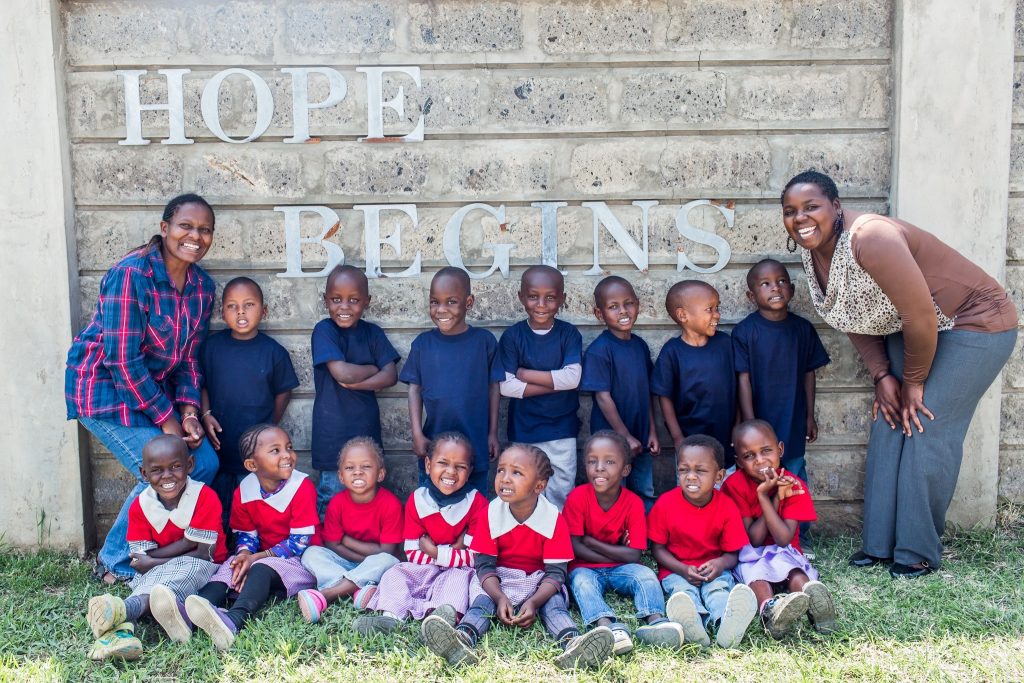 We had long imagined the arrival of this day in our future, to see the tender faces of a bunch of hopeful preschoolers, and to stand in a place fit to start building their dreams early. After years of working with children in various poor communities in the Great Rift Valley of Kenya, analyzing their essential needs and the provisions available to families living in conditions of cyclical poverty, we had come to some deep-seated convictions.
We saw that all very young children, regardless of country or family resources, carried within their hearts the same innocent belief in a boundless future for themselves. But as a child born of disadvantage grew up in the sobering realities of poverty, innumerable obstacles begin to chip away at future dreams, and hope silently slipped away. Unbridled optimism that once appeared as a warm sparkle across the small face of a toddler chattering about being an astronaut, firefighter, president, or "dragon driver" then faded into a dull stare of hopelessness by adolescence. To witness the loss of that divine essence in a child's eyes was to come face to face with the consequences of inaction, of indifference. We had recoiled often enough at this sight, and we yearned instead to preserve, and even more so to fan those earlier sparks into the mighty flames of tomorrow's success.
But apart from this, we had independently realized the inefficiency, and sometimes futility, of expending resources primarily on adults in an impoverished community. For as much as we might throw a stone in any direction and find adults in need of our assistance, it began to dawn on us that ministering to this group brought little overall value to ending the generational cycle of poverty. Just as boosting the tapering flight of a descending rocket could not possibly have the same effects on its trajectory as amplifying its initial launch, our own experiences and studies from the literature bore out the fact that funds were best spent on children in the earliest years of life. Perhaps the most thorough study of this topic to date had been undertaken by Nobel laureate in economics, Dr. James Heckman, whose work evidenced that the greatest "bang for the buck" came from funding early childhood intervention. His conclusions are best summarized by the following simple graph: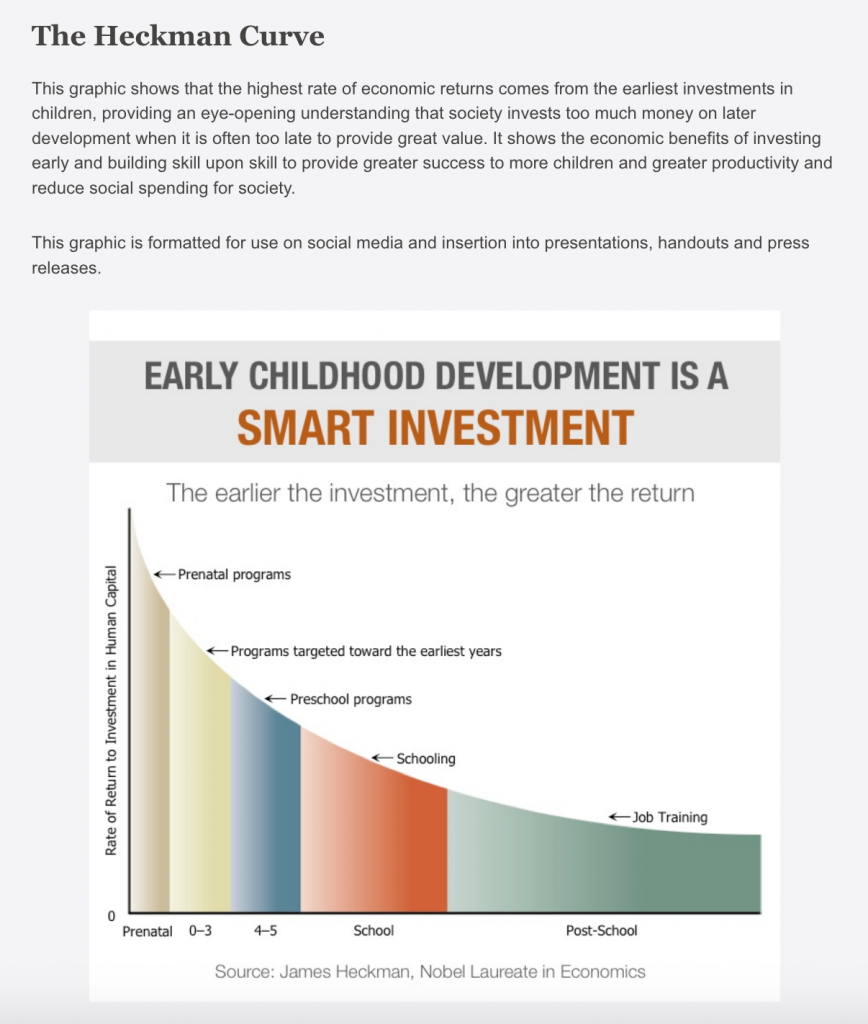 Finally, we had collectively arrived at a settled conviction that we wanted to help, with our whole hearts, to do whatever it took to help as many children to flourish as possible. This task had not been assigned by the lesser master of Obligation, whose duty-bound impetus would surely not sustain us on the road ahead, where the specter of failure loomed on difficult days. No, we had instead been called to our feet by the best herald of all, the Holy One who promised Joy as a better reward. We had tasted of this Godly elixir before, while witnessing the peaking of a grin on a once dimmed affect, or standing with eyes full of tears as "tough cases" received their academic awards at the end of a school term at Cornerstone Preparatory Academy. We needed no more motivation than to know that to start earlier meant more of that joy, both theirs and ours.
And so it was that we gathered with the six new community pupils and their eager mothers in the Naomi's Village dining hall on a recent Monday morning, to share with them our excitement about what every tomorrow holds for their children and the nine NV kids who will join them in making up the inaugural class of LEAP Academy (we will enroll 60 per year eventually). Our orphanage grounds – mostly vacant on school days because the older children are down the highway at Cornerstone – will be their beautiful new campus. With its playground, grassy soccer field, trampoline, classrooms, dining facilities, playroom, and built-in security and administrative functions, these children are already blessed with facilities that far exceed the average preschool in Kenya. To say that Mercy, Grace, Faith, Susan, Daniel, and Yvonne were gushing with excitement as they took it all in seems cliché, but sometimes only one word perfectly captures what went down.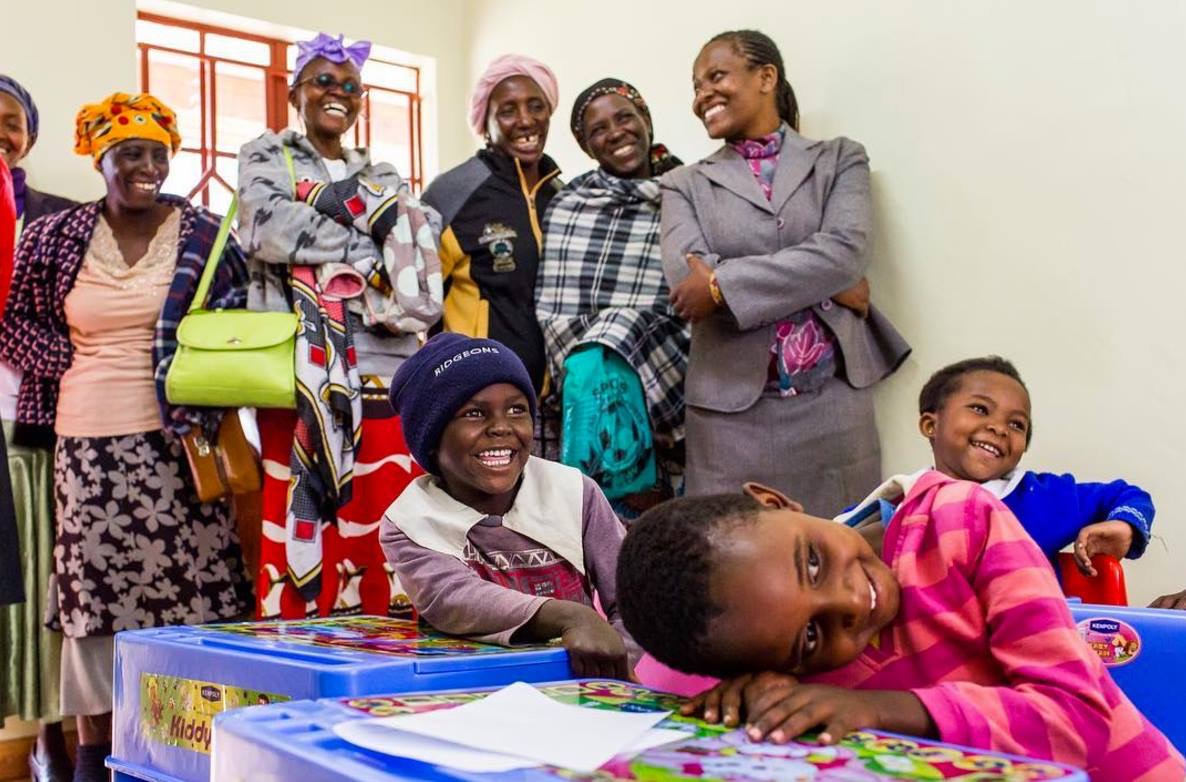 LEAP stands for Literacy, Enrichment, Academics, Play. Our fourfold approach to early childhood education is summed up in this simple acronym.
L: We intend to expose our children to as many words, in more than one language, through rich literacy programs that begin now. Books and training will be provided for mothers and other caregivers. Singing, reading, and talking to young children will be promoted in the home and throughout the school day.
E: Our children will go on field trips and outings, but will also be given a variety of hands-on learning opportunities on a daily basis in order to enrich their education and broaden their worldview. Music, art, sports, and other exciting activities will be part of life at LEAP, so that our students' brain wiring is stimulated maximally during this critical period in their development.
A: We will provide some structured time every day, with a focused curriculum, to prepare our students academically for kindergarten at Cornerstone Preparatory Academy. Trained teachers will teach during these times, and we will follow a Kenyan curriculum.
P: We will utilize play-focused learning through various stations such as sandpits, water tables, play kitchens, toy carpentry workshops, blocks, etc. Our preschool has already prepared the necessary toys, learning tools, and facilities in order to make this part of our program successful.
By seeing each new child as a hope-filled treasure with boundless potential, and then committing to provide all that is necessary for that child to advance, we fully expect future success for individual children, families, and communities. We do not accept that cycles of poverty must forever spin unabated. Our concept of LEAP Academy is that it will be like the sharp end of a wedge that will be driven into generational cycles of poverty, beginning the process of forever disrupting them in local families through their youngest children. This disruptive action, when replicated in thousands of families through LEAP and Cornerstone Preparatory Academies, will lead to lasting community change over the coming decades.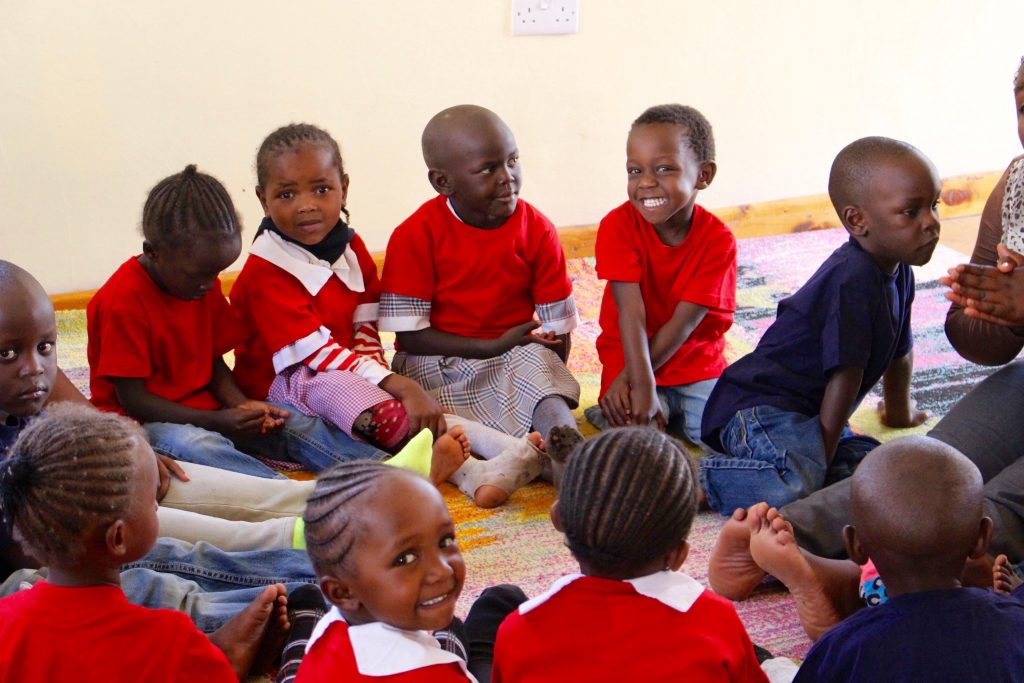 So what can you do to join in the effort? Please make a one-time gift today towards some facility upgrades that are necessary to prepare for new students (to make a one-time gift, click here). Sponsor a LEAP Academy preschool student for $33/$66/$99 or $132 per month and become a real and living friend to him or her (our sponsorship programs are dynamic and fun for both sponsors and kids – to start your sponsorship, click here). But most of all get ready to watch the sky for this inaugural group of tots as they fuel up early, get lit like individual fireworks, and then are launched to trace their own unique and glorious arcs over the beauty and tragedy of Life. If you pay attention to who they are now, then one day you too will nod knowingly when you look up and find they have reached their greatest potential, and were not denied any reasonable dream.
By Bob Mendonsa
Our family left Kenya 8 weeks ago, heading roughly west to Portugal for Will's senior trip. Almost 9 years after leaving Dallas to start a new life in Kenya, we had just celebrated his July graduation from Rift Valley Academy. Emily's decision to come home from Stanford for the summer, beginning in June, had already helped set our heart thermostats on warm, reviving a climate of laughter and unfettered love in our home that we'd all needed for awhile. By the time our plane lifted off for Lisbon on July 28, the high stresses we normally tolerate had dissolved. Instead gracious affections took their place, borne of the unique anticipation that surfaces at the start of a long break in the fleeting company of one another.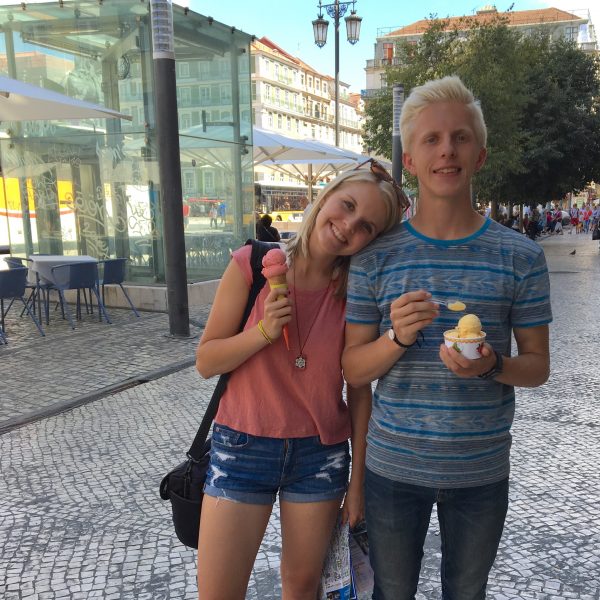 We spent the final 4 days on the southern Portugese island of Madeira, which lies closer to the coast of Morocco in West Africa. In 1838, while Madeira was still under the rule of the Roman Catholic Church, Robert Reid Kalley, a Scottish Protestant missionary physician and his wife set sail for China. They were intent on sharing the love of Christ there. According to information from archives in the Library of Congress, historical books, and online summaries:
Specific ship logs document the departure of Emanuel Mendonca and his wife with these newly converted Christian exiles. They boarded ships with their families and friends to cross the Atlantic, leaving everything they knew in Madeira, and counted it all loss for the sake of worshiping Christ freely. Emanuel's son, also named Emanuel, later married Julia Correa in Illinois, and from this union came our family line in the US. The people of Madeira still know the history of the exiles today and the name Mendonca remains common on the island. Furthermore, during our visit, I saw hints in the islanders as to the origin of the fortitude, the principled character, and the gentleness of my own father Robert Eugene "Gene" Mendonsa, who is now 88. Will and Emily grew in appreciation for who they really are during this visit, by learning firsthand that they have solid and meaningful roots connected to historically significant people and events.
Next we spent 3 days, moment by moment, doing little else but sharing the soft and unhurried pace of my dad Gene in Plant City, Fl. His unconditional love and patience in the midst of the challenges of his aging reminded us to stay calm, and allowed us to see the future with a more balanced view about our own trials. I especially enjoyed watching the easy kindness that flowed between Emily and Will and Dad. A few weeks later, Gene Mendonsa repatriated, becoming a Texan again after 20 years. His 5 children and their spouses helped in various ways to get him moved in and feeling comfortable at Arbor Terrace, an independent living center in Kingwood, which is a few minutes away from my sister Leslie's home. I spent some memorable days in Kingwood, where I witnessed the energy and adaptability he has for an octogenarian. Dad immediately befriended Ben, a self-described "97 and a half year-old" Christian brother whose mind is very sharp.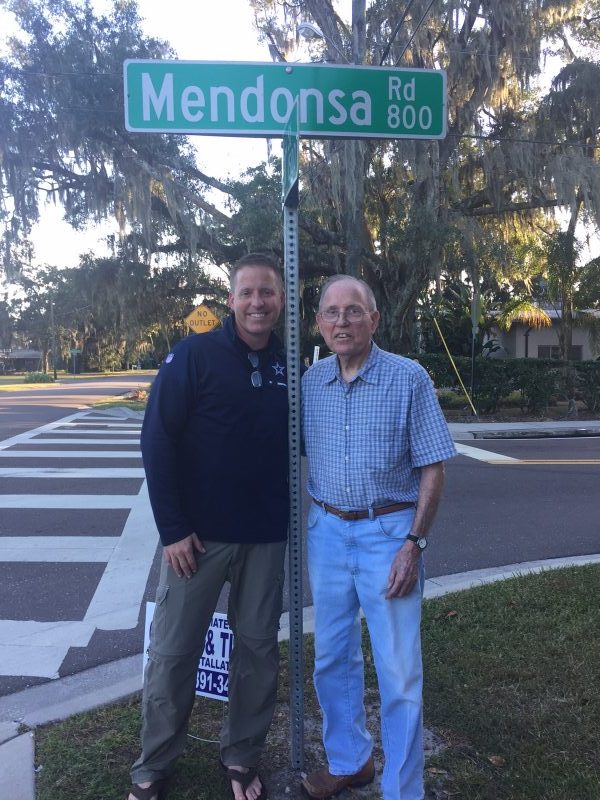 Sadly, Dad soon faced his first major trial, just a few weeks after moving in. Tropical Storm Harvey hit Kingwood, dumping 30 inches of rain on this Houston suburb over 4 days. Arbor Terrace flooded, requiring a boat evacuation of all residents to local Red Cross shelters. Dad later made it to Leslie's home, where he will spend the next several months living while Arbor Terrace undergoes renovations.
We then enjoyed 4 weeks in McKinney staying with Julie's mom Nancy and her sister Amy. Nancy, now 78, struggles with dementia and has been dealing with a gradual reduction in her independence and ability to care for herself as a result. Over the last few years, we have watched her go from being the leader of Julie's family, previously very active and capable in a wide variety of ways, to losing her ability to form sentences and make useful sense of her surroundings on most days. This has been a terrible emotional burden for all of the family at times. But more importantly, her added needs have required that her daughter Amy devote a much greater amount of time and energy to ensuring that Nancy is safe, happy, and healthy. Watching Amy's love for Nancy and the practical steps she makes to show that love has blessed us immensely. Taking the time to slow down for those weeks, to assume the pace of "Granny" as she weakens, to lend a hand where possible, helped the four of us to grow in new ways.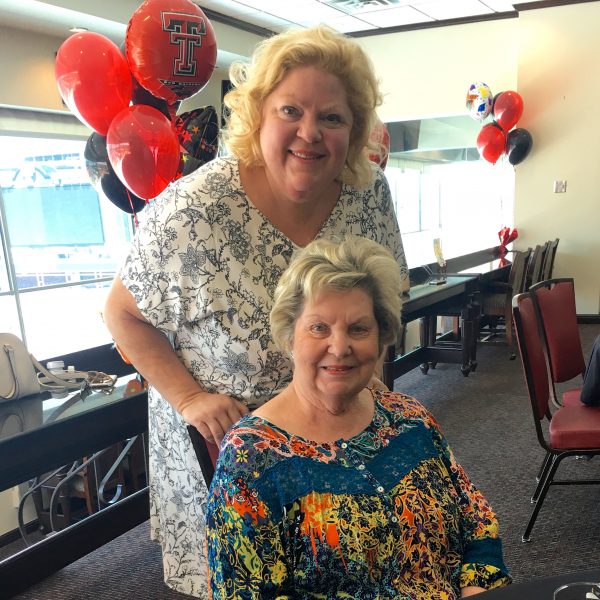 Throughout this period away from Kenya, I got to experience a different Will. The combination of being finished with school responsibilities and the confidence boost he gained from his recent achievements made him unusually relaxed and happy. His unique brand of humor flourished, brightening every room and conversation. He showed up time and again as a servant leader for others in our family. But more importantly, we bonded because of all the time and the fun experiences we shared as father and son. We practiced his driving skills, did odd jobs around the house for Amy, watched movies, had soccer workouts in the Texas heat, and played Topgolf. After soaking in this month of unexpected freedom with Will, I realized in retrospect that it had been a God-given grace, a strengthening of what was valuable before the time slipped by and he was gone.
After a few too-short days spent catching up with my remarkably healthy and sharp 79 year-old mom Sheila in Tyler, the 2 months of blessed distractions had to finally end. Julie's face began to tighten around the edges again, as we packed our bags in one room, hearing Will do the same thing next door. We resisted the urge to micromanage his efforts, while entertaining every chance to connect, to talk, and to be in the same room for any valid reason. The pain of impending separation had begun to chip away at our joy, and uneasiness was now creeping into the void.
The next day, we boarded a plane to NYC. Our emotions alternated back and forth between excitement for the arrival of Will's big moment and sadness over our parting in a few short days. Had he really grown up so fast? Was this boyish-looking bundle of everything we loved, but sometimes felt helpless to express, about to live on the opposite side of the world from us? These were those days we'd been told about by friends, trying to gently prepare us for the jarring return to an empty nest after two decades with children around us.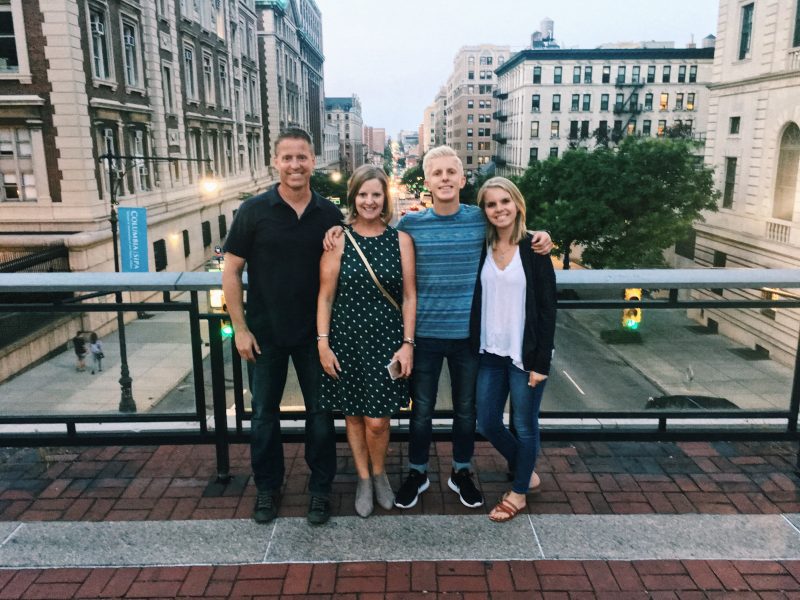 We raced through a few remaining fun times in New York City, a blinding cacophony of noises, sights, and cultures that left me at some points admiring Will's expanding opportunities and at others fearing he'd get lost in the swirling violence of progress. After a Broadway play, a few good meals, and three sleeps in Harlem at the Aloft Hotel, the big morning arrived. Cheering students lined the entrance to Columbia and escorted us, helping to cart all of Will's possessions up to the 15th floor of John Jay Hall, to his dorm room overlooking the skyline of Manhattan. Within an hour, his new roommate Ben, a missionary kid from Spain, arrived with his father. Will and Ben quickly made friends and set up their room. What followed was a relative blur, one that ended about 10 hours later in a tearful goodbye after Will's convocation ceremony. I cannot say that I saw it coming, regardless of the buildup.
In Ecclesiastes, God tells us that He has set eternity in the hearts of men. I believe that we carry within us an often-suppressed ache for ceaseless, carefree days when we will never again be separated from those we love. Perhaps this longing remains as a vestige from Eden, before the Fall, when we walked closely in unbroken communion with God. As He created us, our Father lovingly planted in us a seed of yearning for unbroken togetherness with Him and with each other. Sin then fractured everything in creation, but most especially our relationship with Him. Our relationships with each other began to suffer from a myriad of Fall-related hindrances that prevent their full enjoyment and pleasure. Work, illnesses, separation by time and space, disagreements, busyness, competing needs, differences of opinions, sinful patterns, addictions, forgetfulness, bitterness, and misunderstanding are but a few of the reasons why mankind will never recapture relational Eden here on Earth. Yet deep inside, as if we carry a divine remnant in our DNA, we sense at times that there will be a day when we are Home again, together forever and fully free of our constant busyness and burdens. Our Father, the very origin of perfect and indescribable love, must also long for that homecoming.
I am going to miss Will terribly. There will be a quiet void in my heart and in our home that only he can fill. Though I grieve this loss, I do not truly want a different outcome, for this is the time-bound pattern of God that we have been called to for these finite years on the broken side of Glory's shores. Our sons and daughters grow ­– given as gifts to be loved unconditionally and enjoyed – and then we must release them gracefully in stages, at crucial points of disconnection on their path to independence.
Will has always been a good son, and has made me so very happy and proud as a father. I have a heart full of memories stored up, like a love chest that I can visit on the worst days when I miss him. For now, I'm finding that too hard to do just yet. I want to think instead of Will's future, and of how resolute and strong he appears when I look him in the eyes. I remind myself that he will continue to learn life skills, make lifelong friends, and live the man-life that God scripted for him. I stop to study his features, seeing behind them a true champion, a serious thinker and a strong individual who will stand apart from the crowd for the strength of his convictions. But most importantly, I smile when I am with him, because he is wonderfully likeable, witty, and a faithful friend. All these traits keep my heart at peace as I wait for those later days ahead when he is a husband and a father, because they reassure me that he will fit the bill well.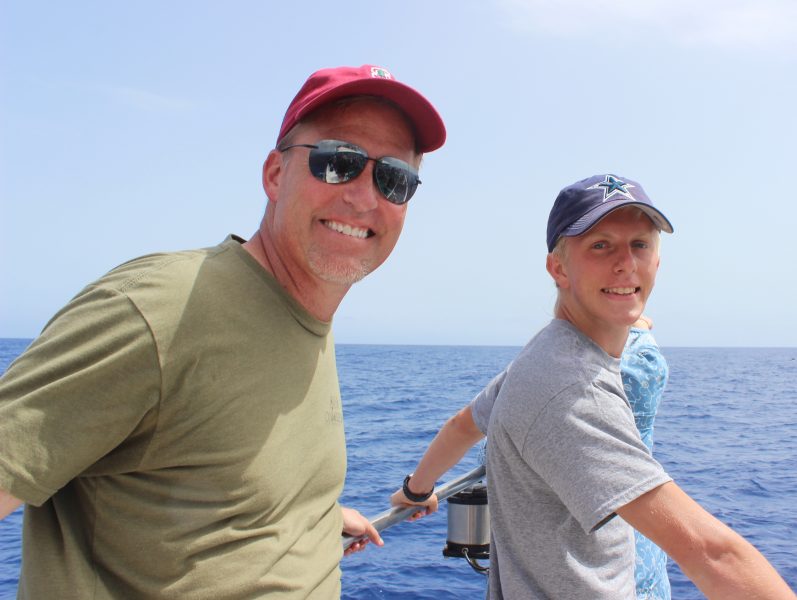 So go Will, with all your willful potential, as your ancestors from Madeira did, and make your own mark now. We will continue our work in Kenya, and watch the calendar until our family is together again on one continent. On those days when the melancholy of time's hold on everything creeps in, please remember boldly the promise of eternity, and press on joyfully. Though this life is indescribably wonderful and brief, as if we are trying to grasp the substance of beauty while it escapes through our clumsy fingers, this is not all there is. For He has promised us that we are going to an unimaginably glorious Place, one unaffected by earthly limitations such as time, space, evil, suffering, and death. And on that Day, the passing of a day will never matter again.
Love,
Dad
Ornelas, Pedro. Madeira: A Short Illustrated History. Portugal: Madeira Story Centre, 2007. Print.